Rome is a perfect destination for travelers with deep admiration for fashion, history, art, and architecture. The city is known for mesmerizing beauty, over 270 fountains, and 900 churches.
Besides, let us not forget about the Pantheon, Coliseum, and the rich history of the Roman Empire. When it comes to planning a trip to one of Italy's most visited cities one must decided on which area of Rome to stay in.
Whether you are on a budget or looking for luxury, Airbnbs in Rome offers amazing options. You can to feel right at home in Rome in your very own apartment. Many also comes with stunning views of the amazing tourist attraction in the city.
As we like to do around here, your Rome itinerary is sorted and so is your accommodation with a selection of amazing Airbnb in Rome that you will certainly want to stay in.
Best Airbnbs In Rome
Rome is known for its amazing tourist attraction and the Airbnbs below allow you to stay in close proximity to them.
Pick from Airbnb near Spanish Steps, Airbnbs in Rome near Colosseum, in cool neighbourhoods like Trastevere or near the city centre or even close to Termini station, Airbnbs walking distance to the Pantheon, Piazza Navona. Below are some of the best Airbnb in Rome.
Spend your vacation in Rome in this air-conditioned apartment with 2 bedrooms and a study with two sofa beds. The apartment efficiently accommodates up to 6 visitors and located in the Sallustiano district.
Visiting places like Aurelian walls, Santa Maria Della Vittoria, and Porta Pia is pretty close to this apartment.
The house consists of a kitchen-dining, two decorated bathrooms, and available with amenities like Wi-Fi, TV, heater, and more.
Sleeps: 6 people
Price: £164 per night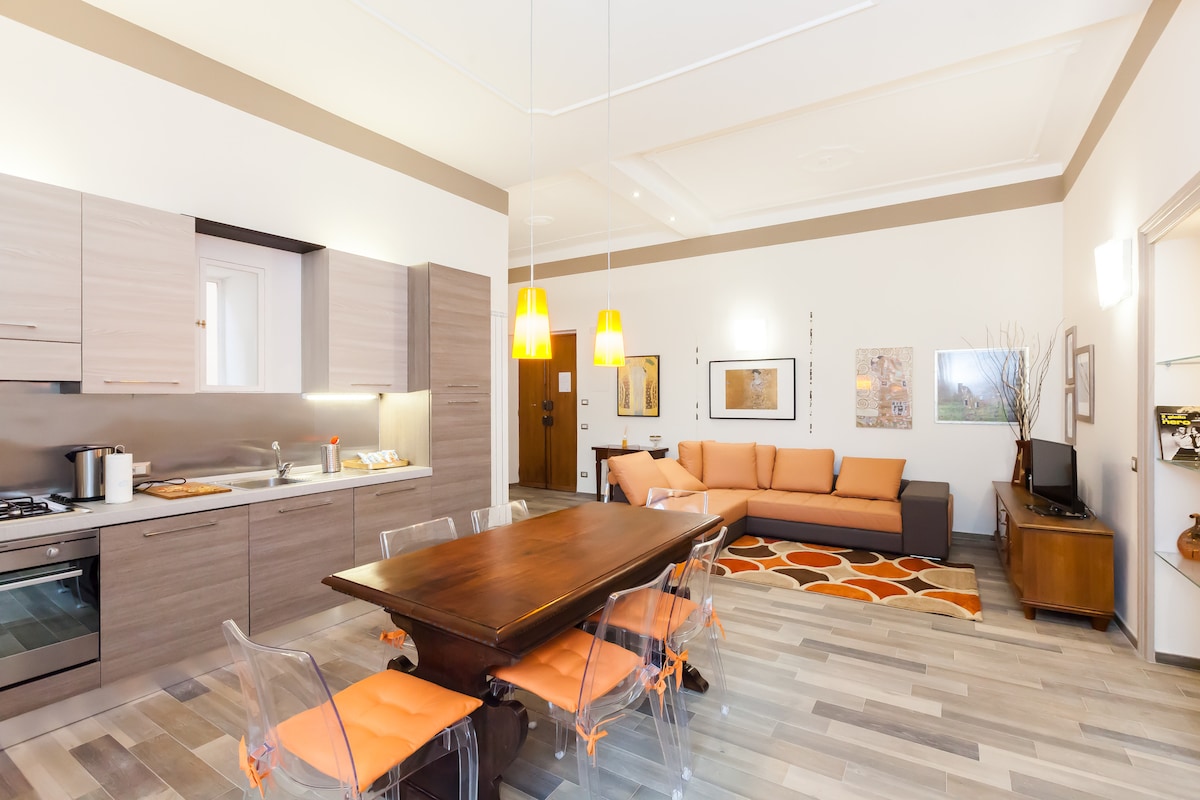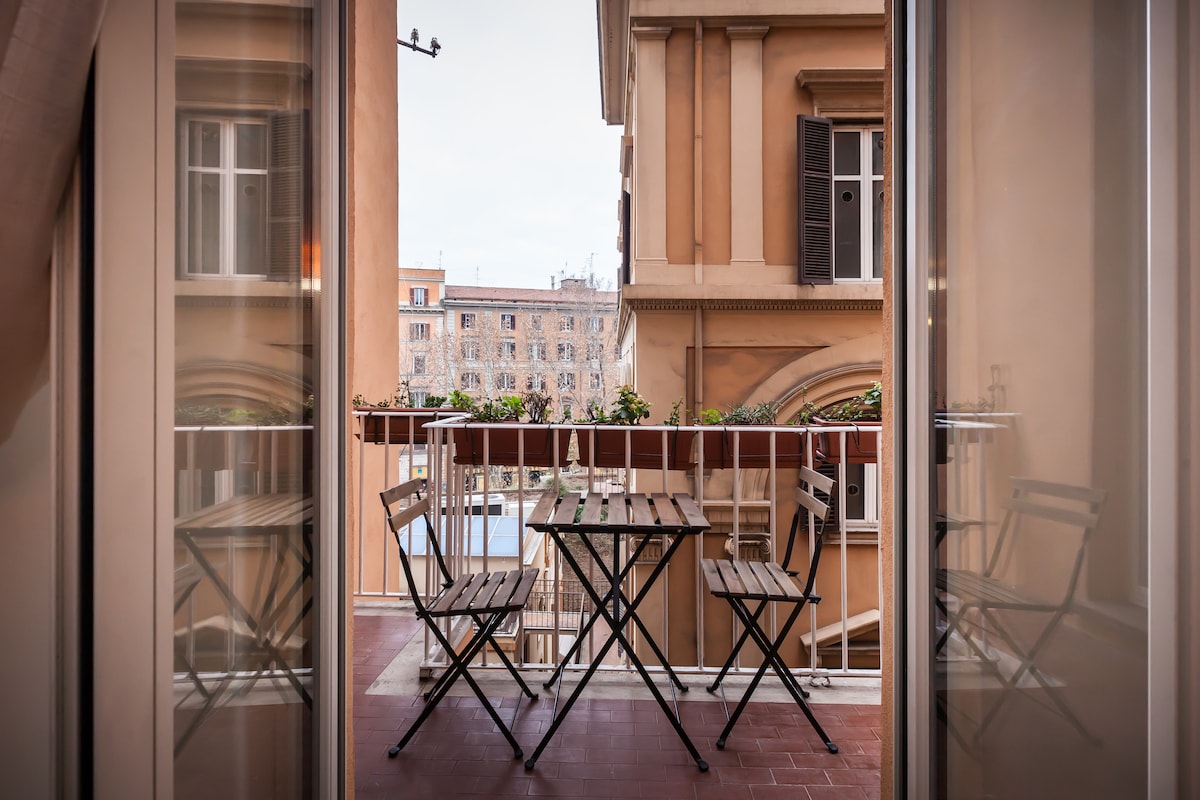 Craft your holidays with lovely memories in Via del Corso, Rome's historic center. The house is a few minutes' walk away from places like Trevi fountain, Piazza Navona, and Pantheon.
With a welcoming environment, the house has two well-decorated bedrooms with 4 beds, a perfect match for up to 6 people.
With an equipped kitchen, complimentary amenities like heating, iron, AC, Ethernet, and more will be at your help.
Sleeps: 6 people
Price: £112 per night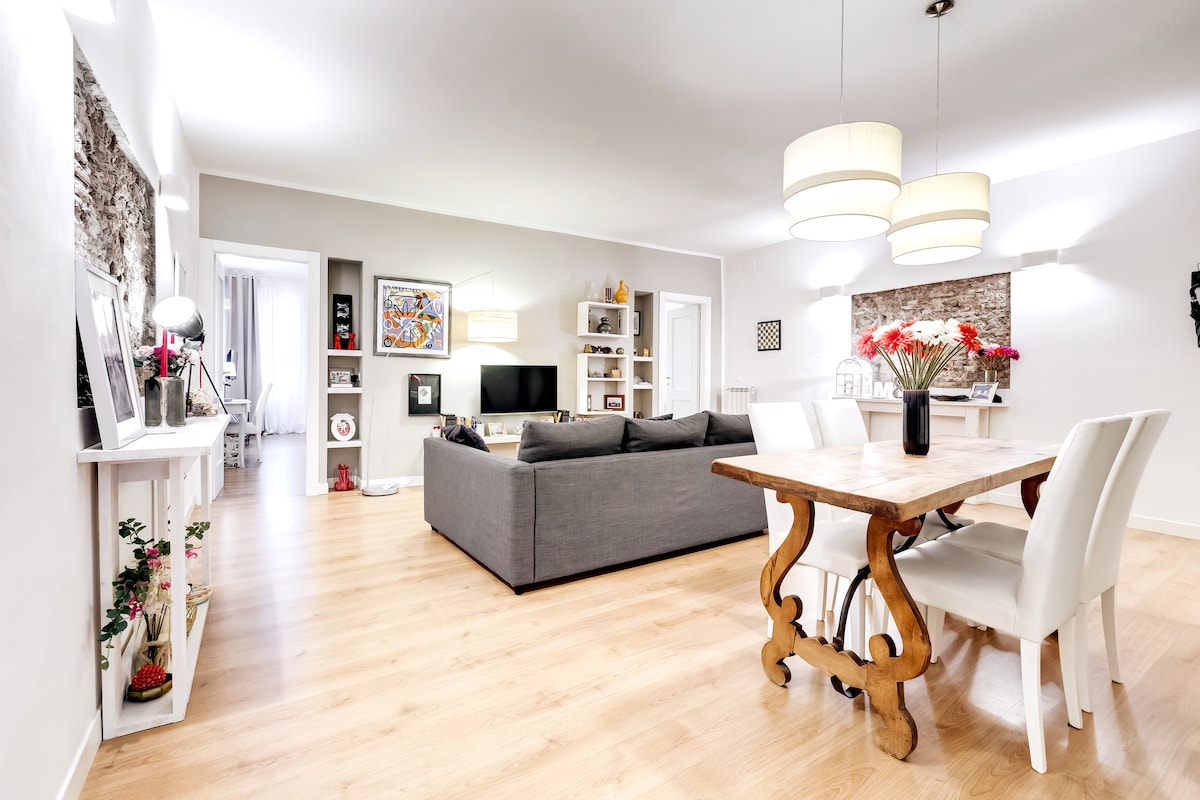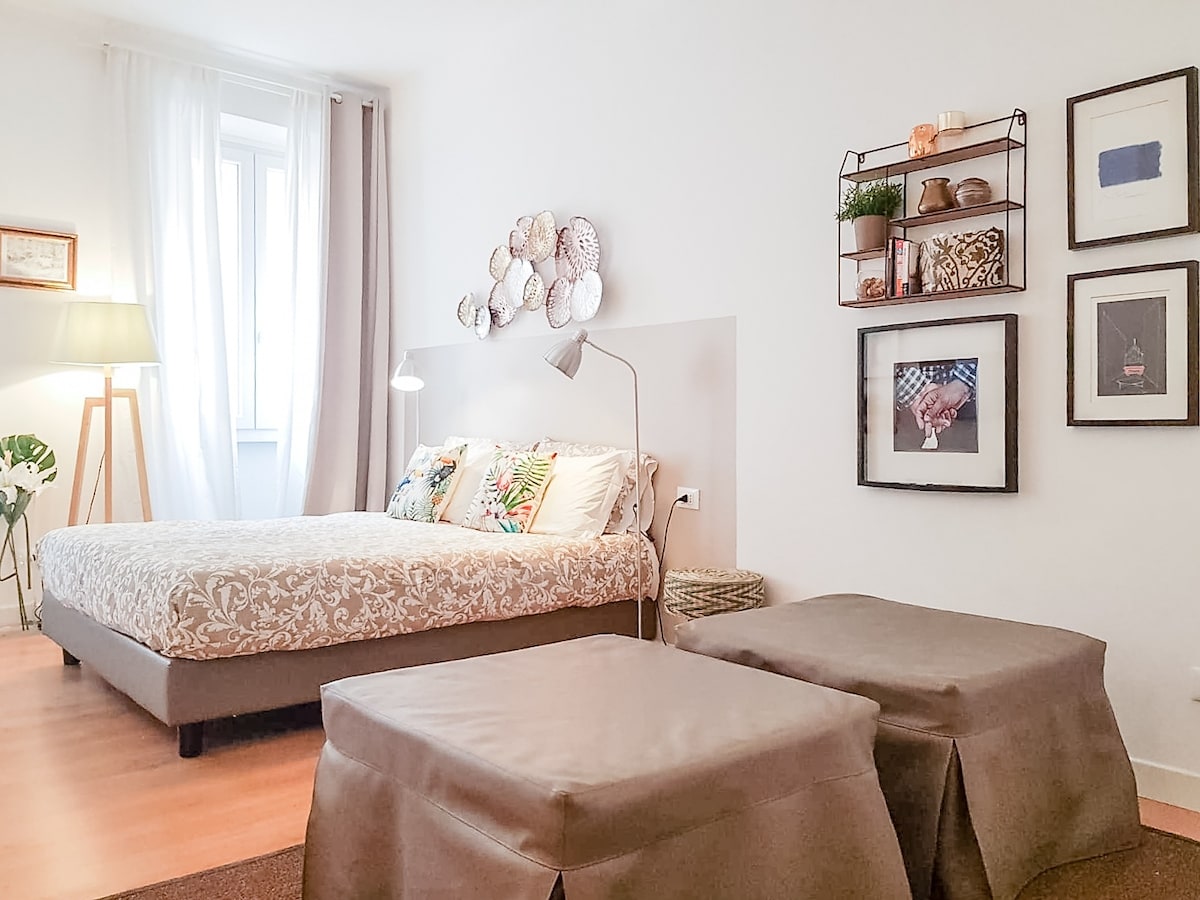 Do you want to spend your Rome days amidst places like the Ludus Magnus, Coliseum, Domus Aurea, Imperial Fora, and more?
Then, do not lose the chances of booking this apartment. Decorated in a classing style, the apartment sufficiently receives up to 4 guests and has 1 bedroom (1 queen-sized bed) and 1 bathroom.
In the common space, there is a sofa-cum-bed. This place, too, has facilities like private kitchen, Wi-Fi, and private workspace.
Sleeps: 4 people
Price: £109 per night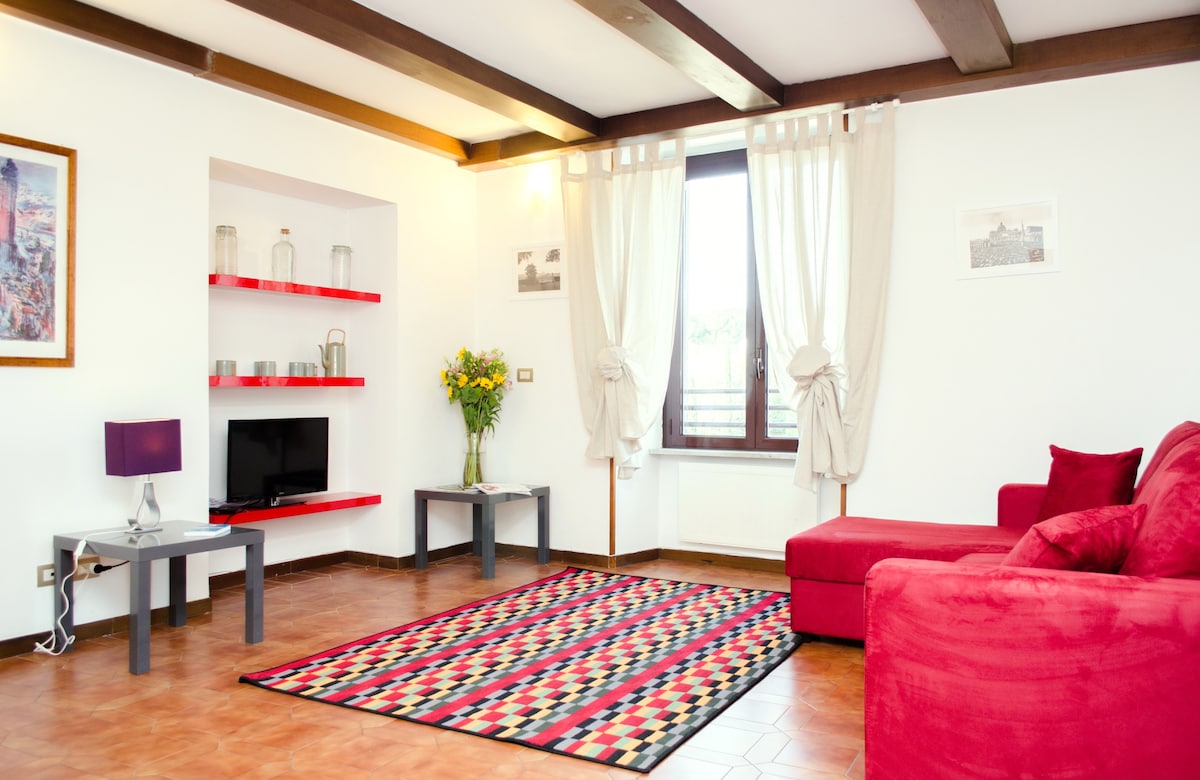 Enjoy the mesmerizing view of the St. Peter's from this spacious apartment perfect for 8 people. The elegant 100 sq m apartment is just a few steps away from Piazza S.
Pietro, and just in front of Casa S. Marta and Vatican City. The apartment holds 3 double bedrooms, 2 bathrooms, a roomy living area, and a furnished kitchen.
You can make yourself comfier with dryer, Wi-Fi, TV, washing machine, and more.
Sleeps: 8 people
Price: £150 per night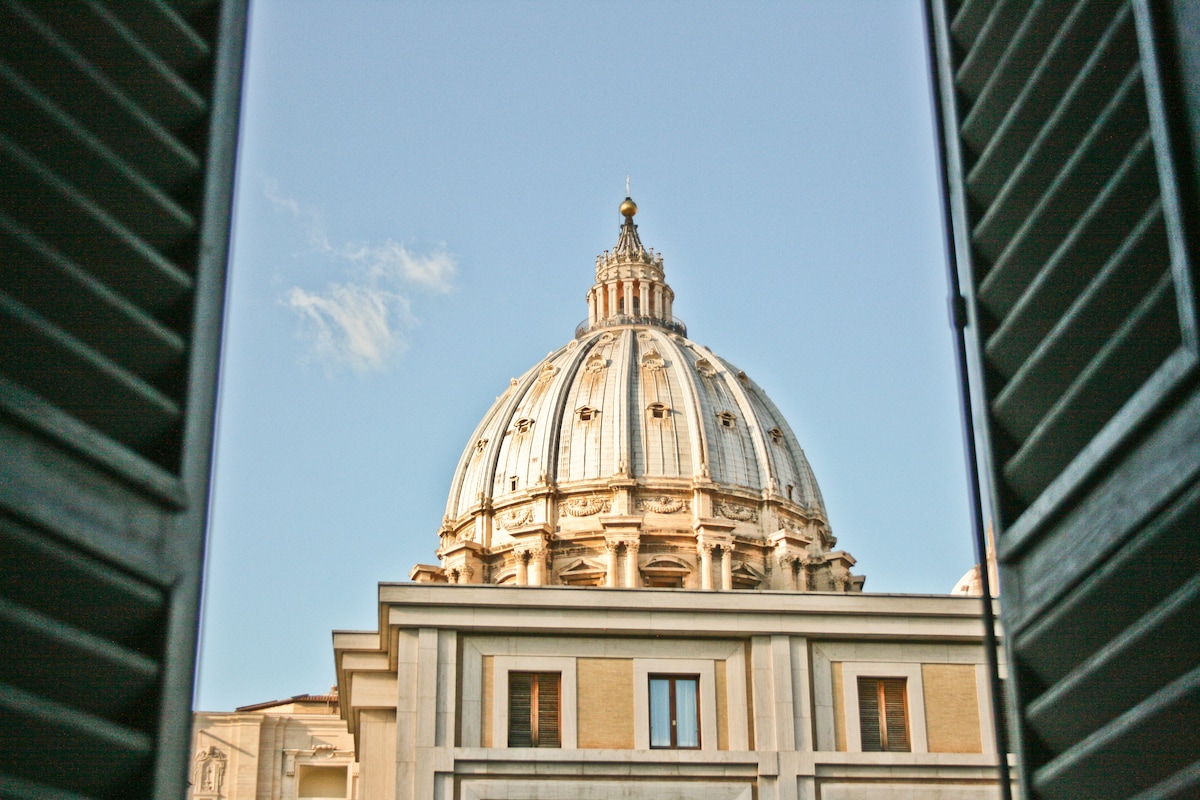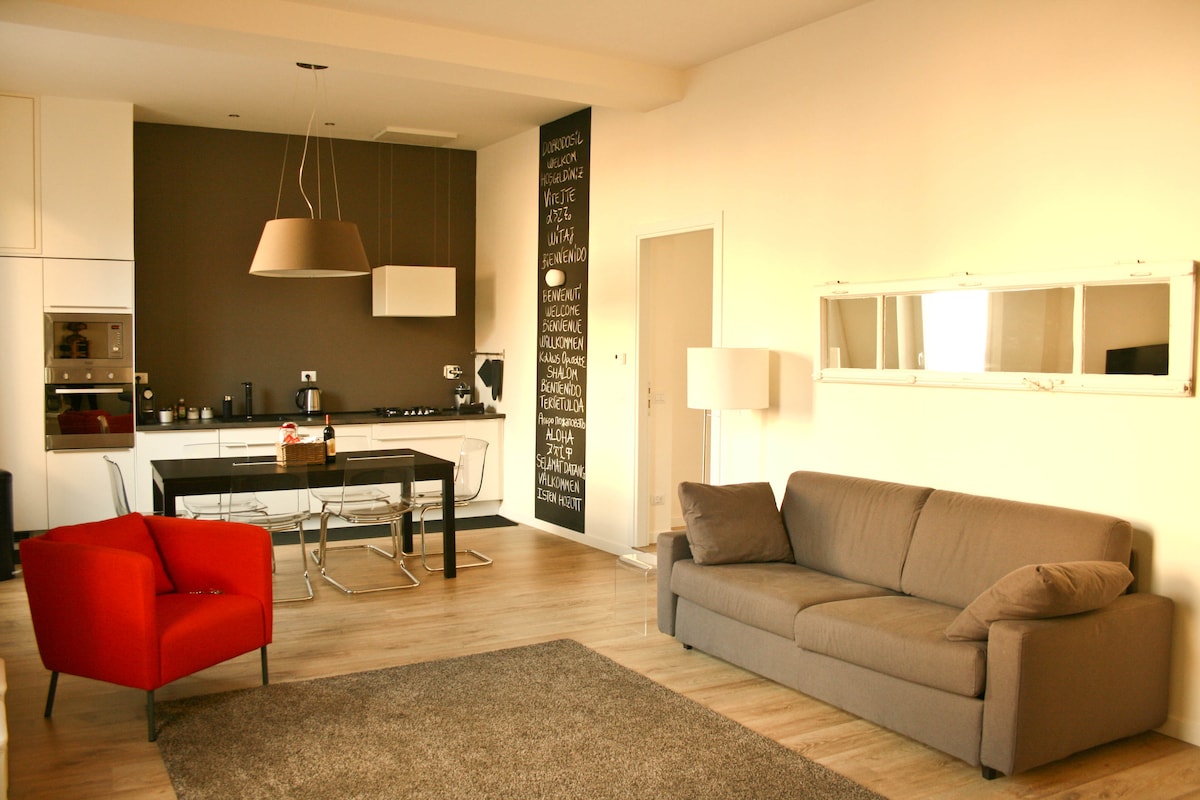 This flat is perfect for couples with a bedroom, kitchen, and a decorated shower-room. The flat is located in an area with historical significance, and very close to many interest points in Rome.
The flat efficiently offers heater / AC, Wi-Fi, iron services, and more.
Sleeps: 2 people
Price: £91 per night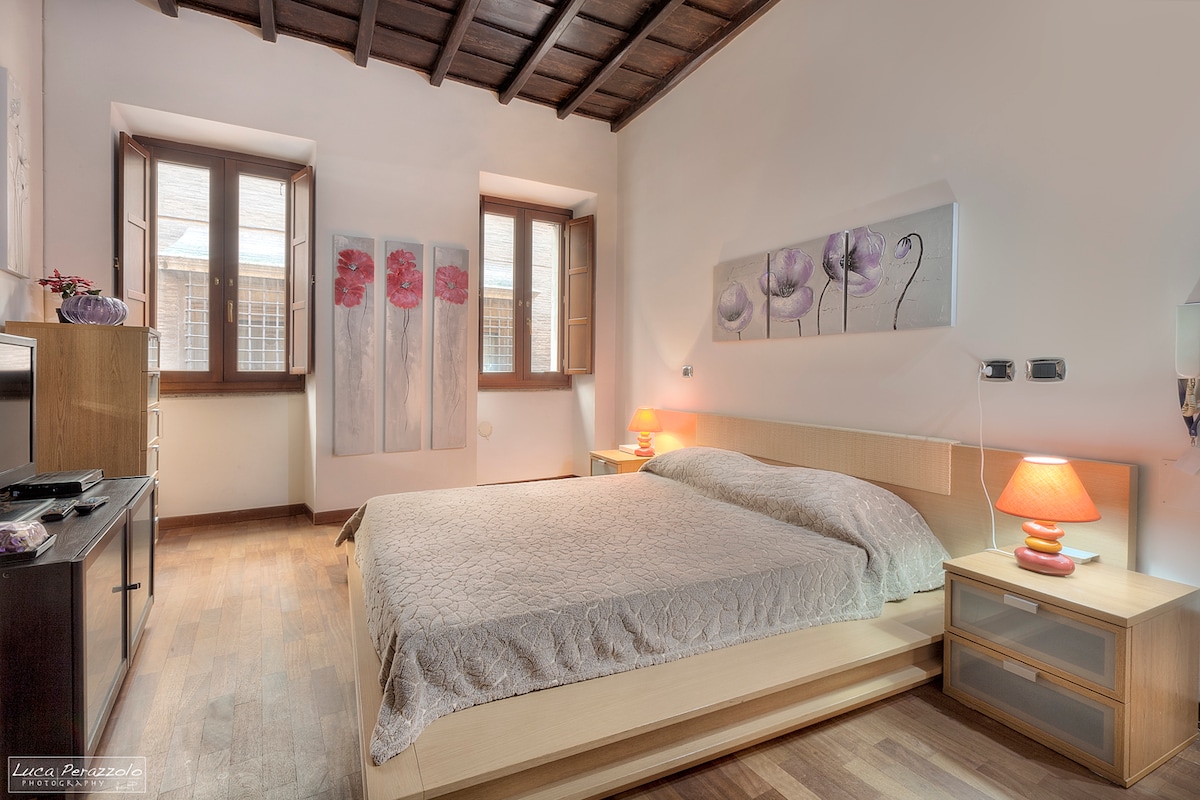 Enjoy the spectacular beauty of Rome and its monuments from the penthouse's terrace. The 1 bedroom (2 beds), a lounge, and a shower-room flat is decorated with elegant furnishing and grit floors, showcases the city's beauty in its every inch.
Places like Vatican Museums, famous Sistine Chapel, clubs, bars, and shops are easily accessible from here. Amenities like Wi-Fi, well-equipped kitchen, TV, and bathroom essentials are available for guests.
Sleeps: 4 people
Price: £58 per night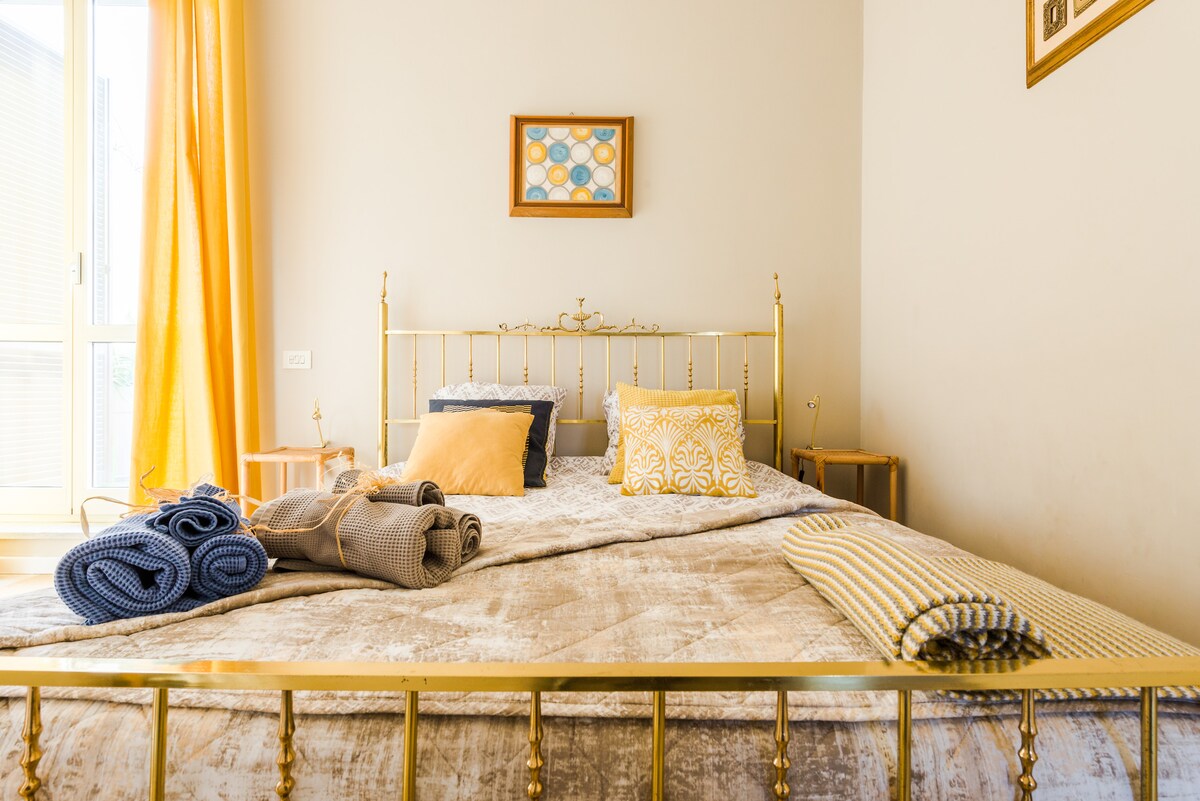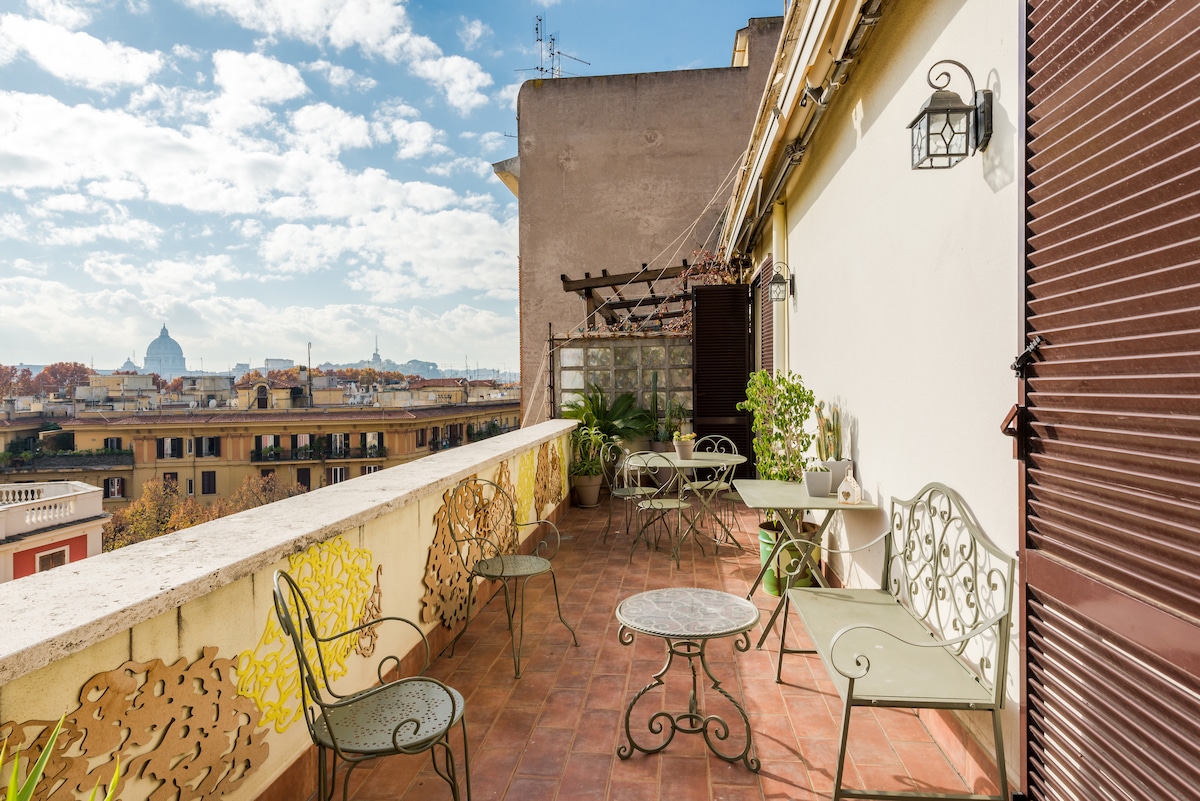 This well-furnished flat is sufficient for up to 4 visitors with one bedroom (common space has one sofa bed) and a shower-room.
Spend your glittery evenings while looking at the Trevi Fountain, with facilities like Wi-Fi and Air conditioning. VIP packages include exotic complimentary wine, fruit, and flowers.
Cook exotic meals in your kitchen. The house is located above the oldest bakery of Rome.
Sleeps: 4 people
Price: £126 per night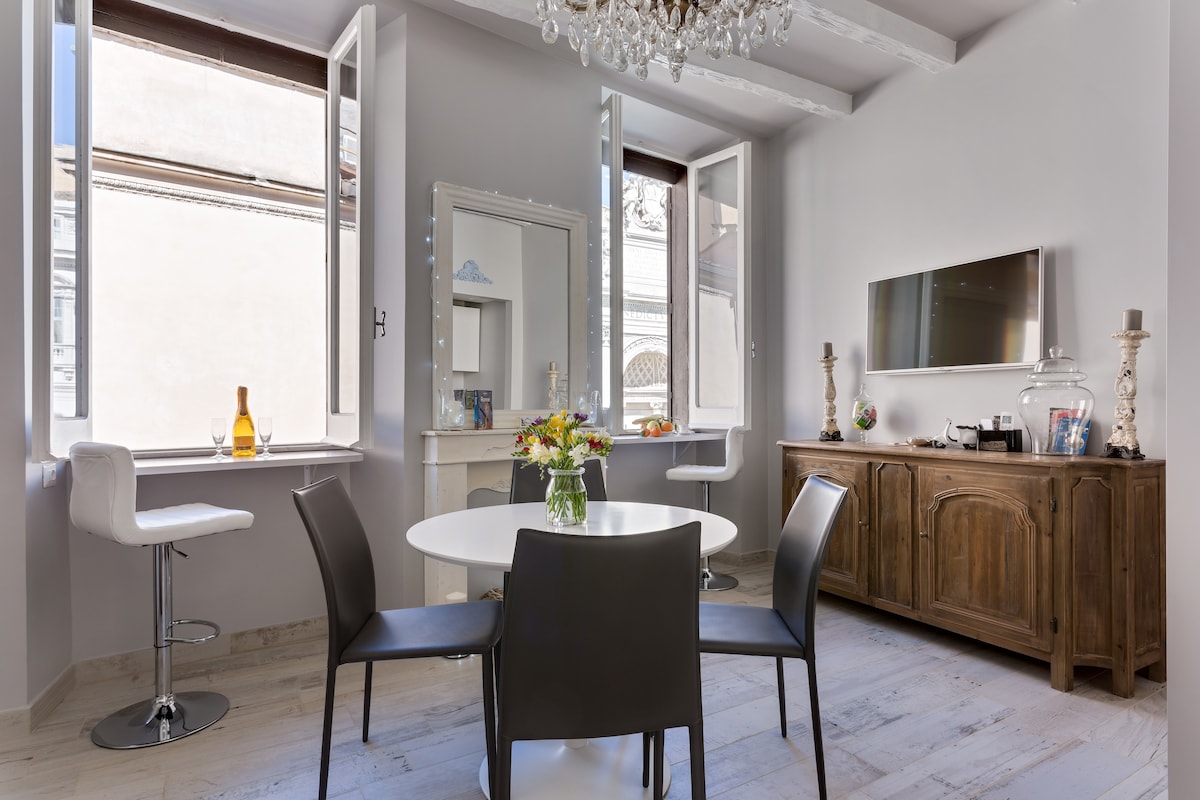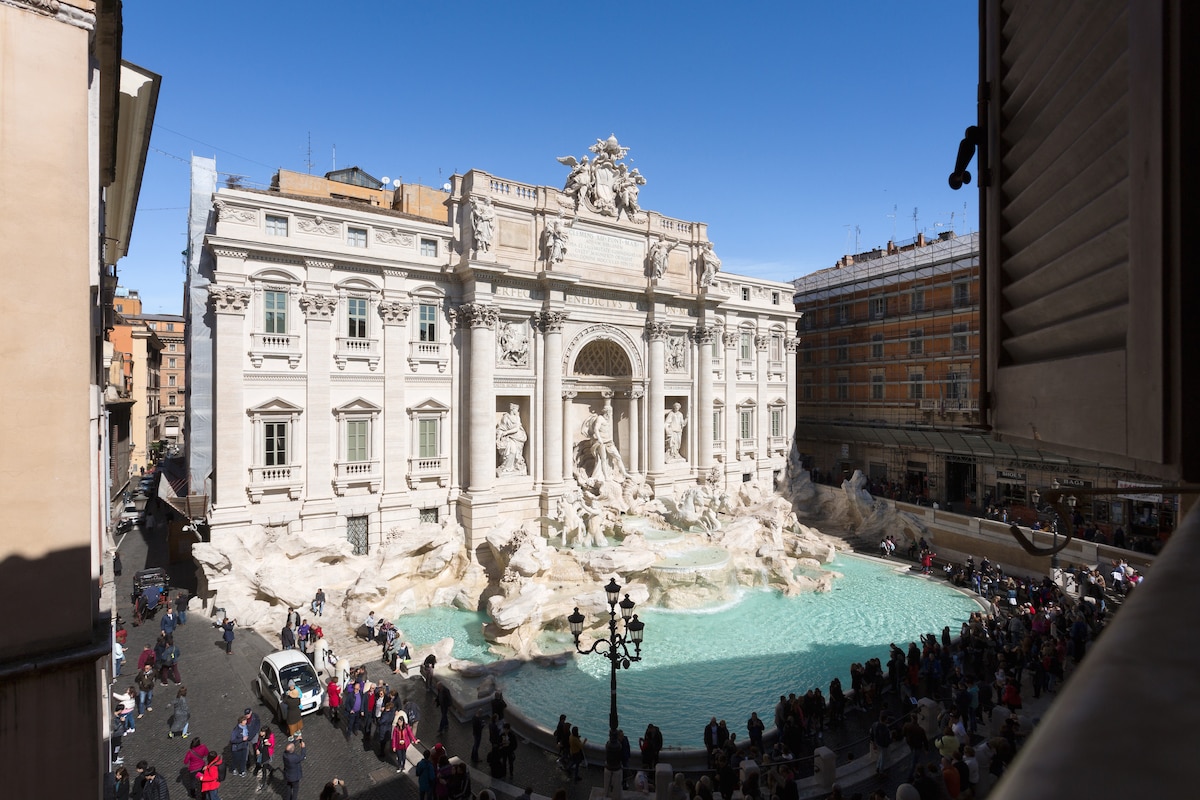 Do you want to spend a few dreamy nights in Rome with your beloved? This studio is an ideal option for you.
Perfect for 2 guests, the studio has a bed and cozy bathing room. You can also use amenities such as TV, Wi-Fi, washing machine, and more.
Besides, you can prepare a meal for your beloved in a private kitchen. While staying here, places like Piazza Navona, Trevi Fountain, and Campo de Fiori will be at a 10 minutes walking distance.
Sleeps: 2 people
Price: £82 per night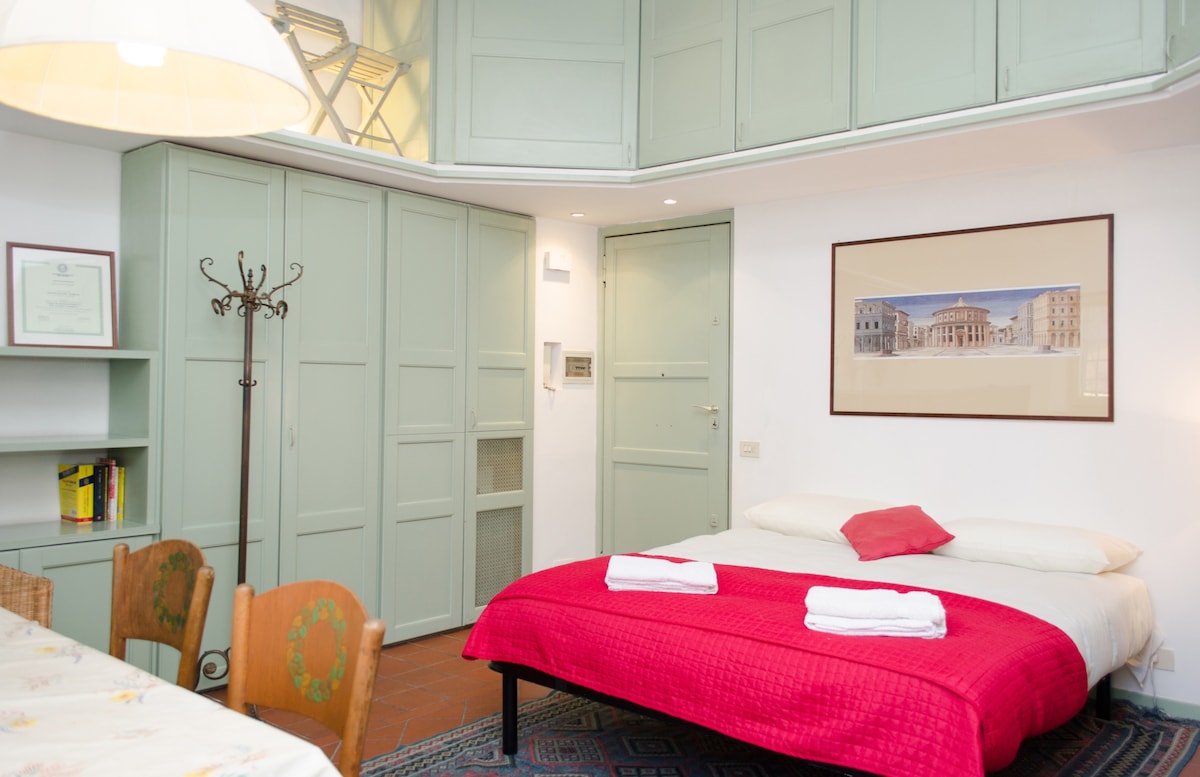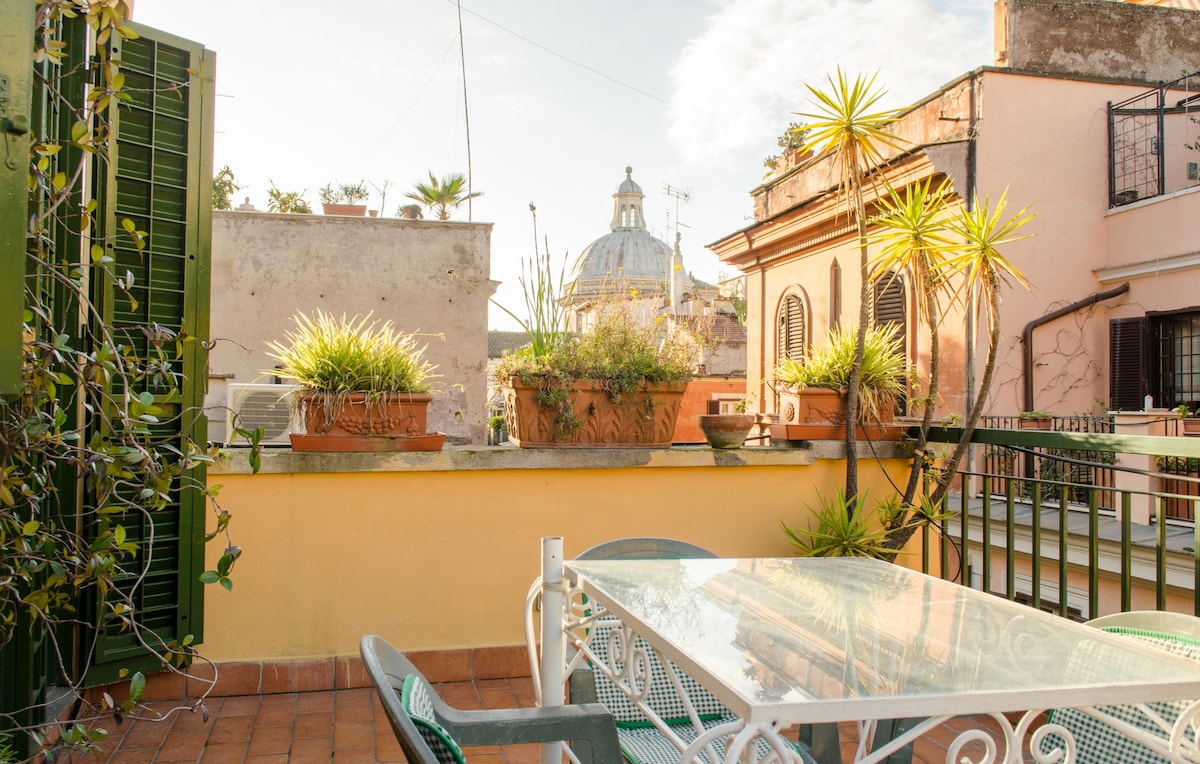 Facilities like complimentary bathroom essentials, free Wi-Fi, AC room heating, and more, the white-colored elegant apartment is sufficient to welcome 3 guests.
Along with a spacious bedroom (1 bed), one shower-room, the apartment is pure bliss. It is in the Vatican, one of the liveliest areas in Rome. It needs a 33 minutes car ride from Leonardo Da Vinci Airport to reach here.
Sleeps: 3 people
Price: £68 per night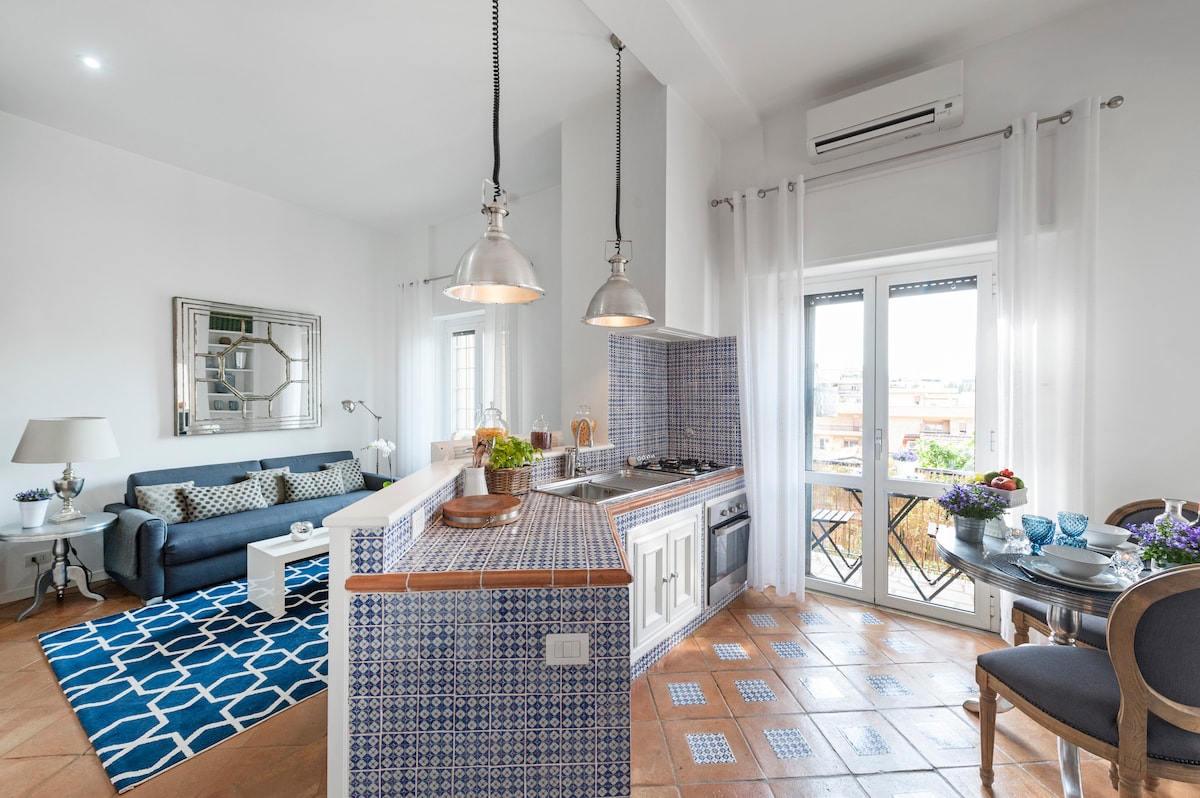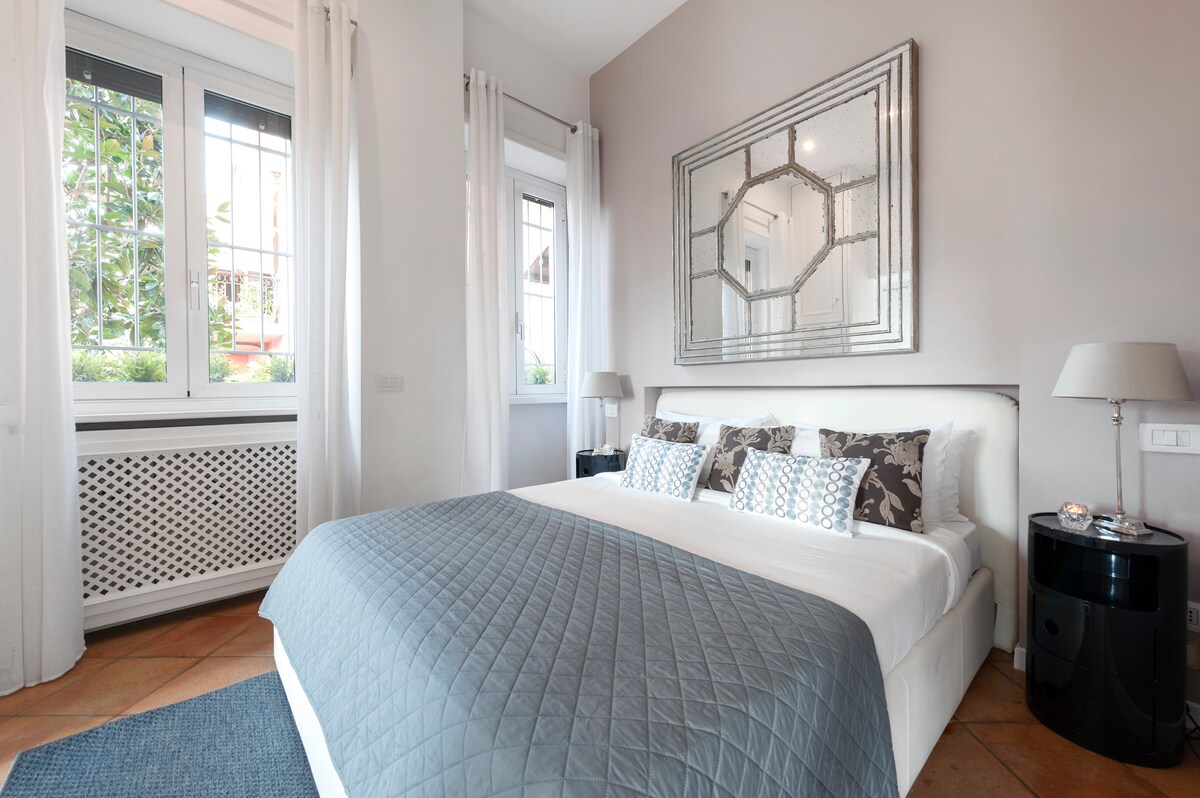 This attractive apartment is situated in the city center of Rome and very close to San Peter's Basilica and Vatican City.
The spacious apartment is enough to accommodate 6 guests, has three bedrooms with three beds, a living room with a sofa, and a finely crafted bathroom.
Amenities like Heating, AC, and TV are also available. The main attraction of the house is a majestic view of San Peter's dome from the balcony.
Sleeps: 6 people
Price: £99 per night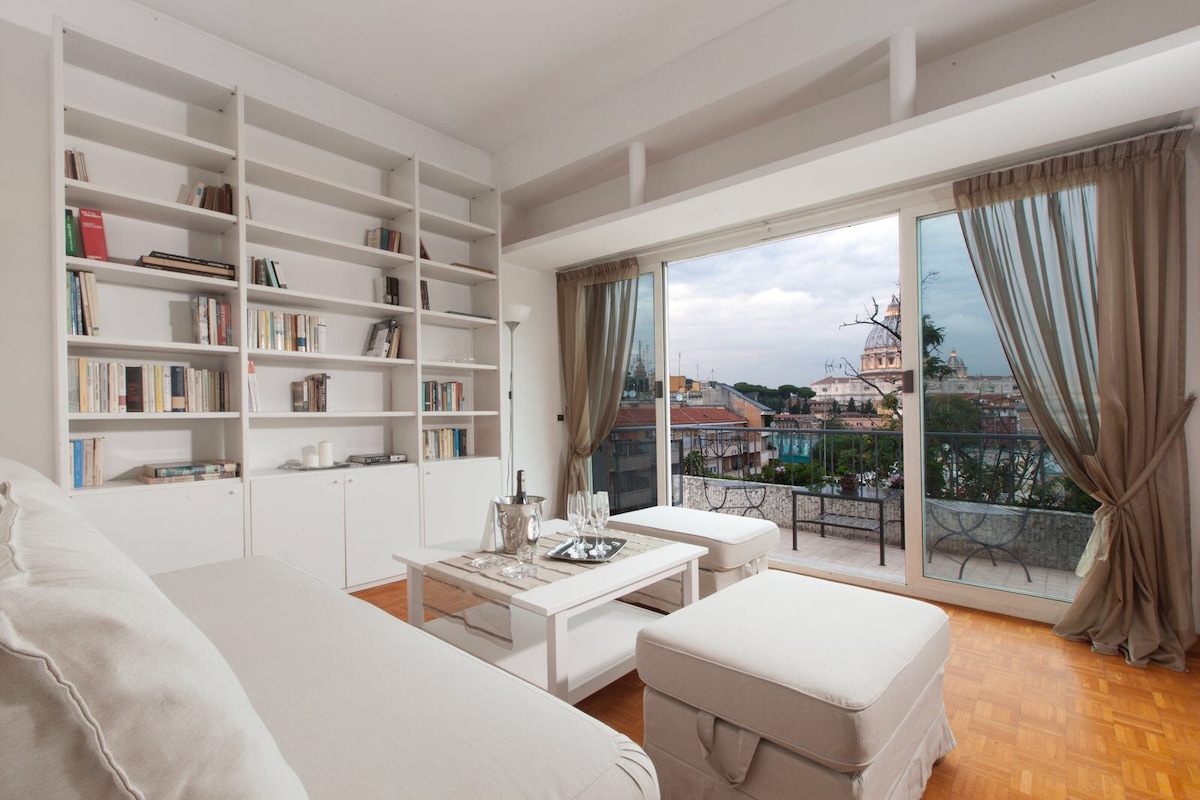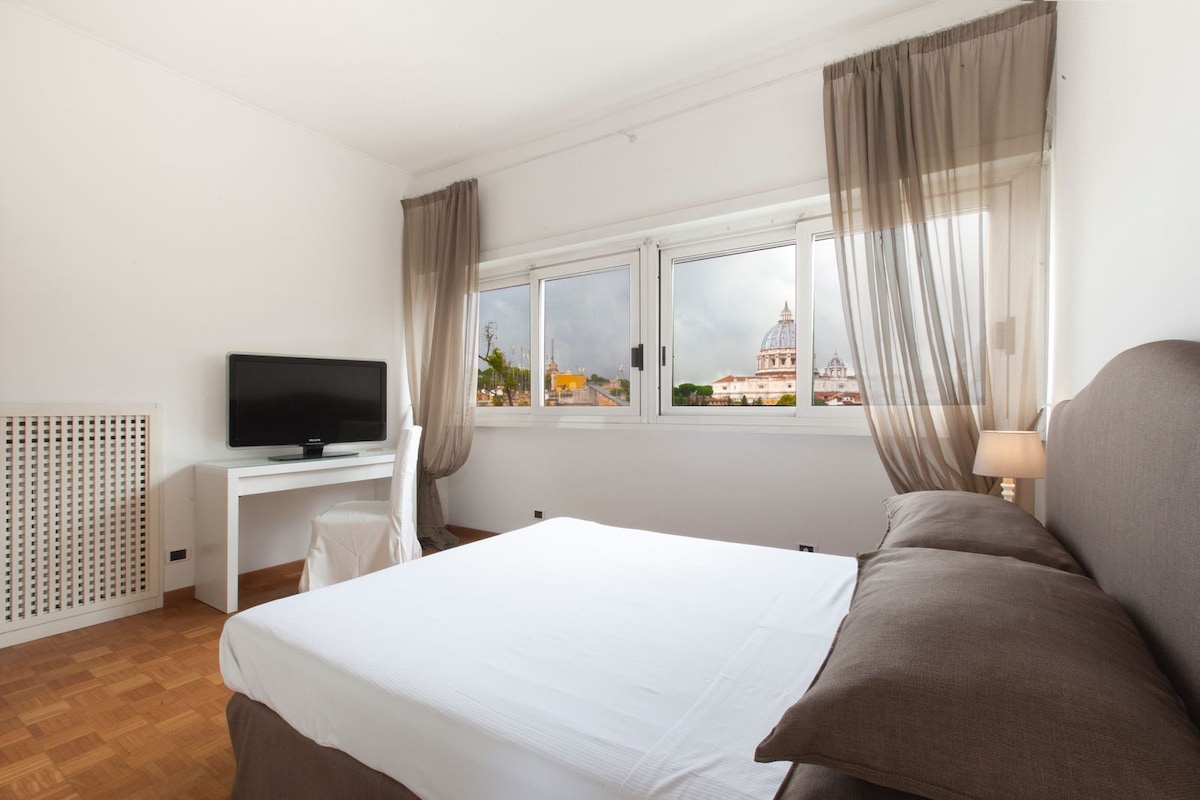 After a thorough renovation, this in Rome now has everything that you need for enhancing your comfort.
This 40 sq m space may seem smaller to you, but with one bedroom with a king-sized double bed, one furnished kitchen, and luxurious bathroom, the attic means coziness.
After experiencing the facilities like 40" LED TV, free Wi-Fi, AC, and more, very few people can articulate it was an ancient building of 1910. The building is located in Pigneto, now a center of Roman nightlife.
Sleeps: 3 people
Price: £62 per night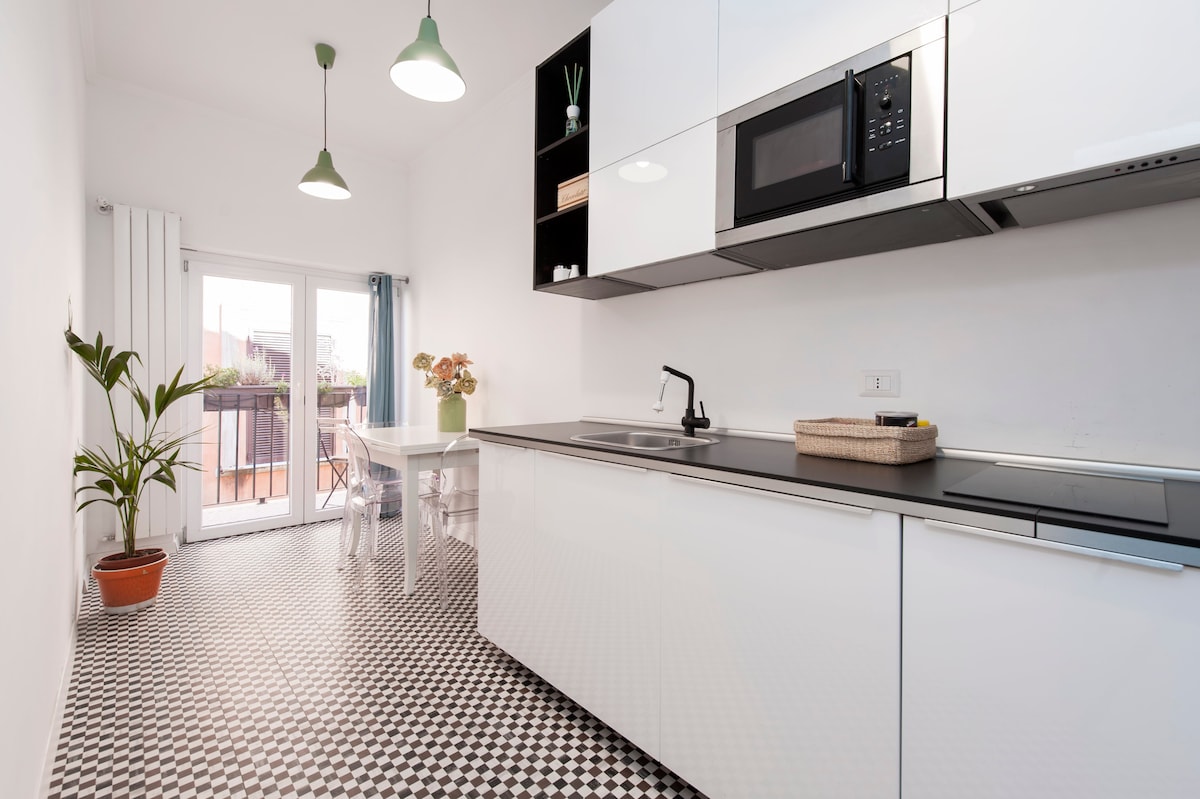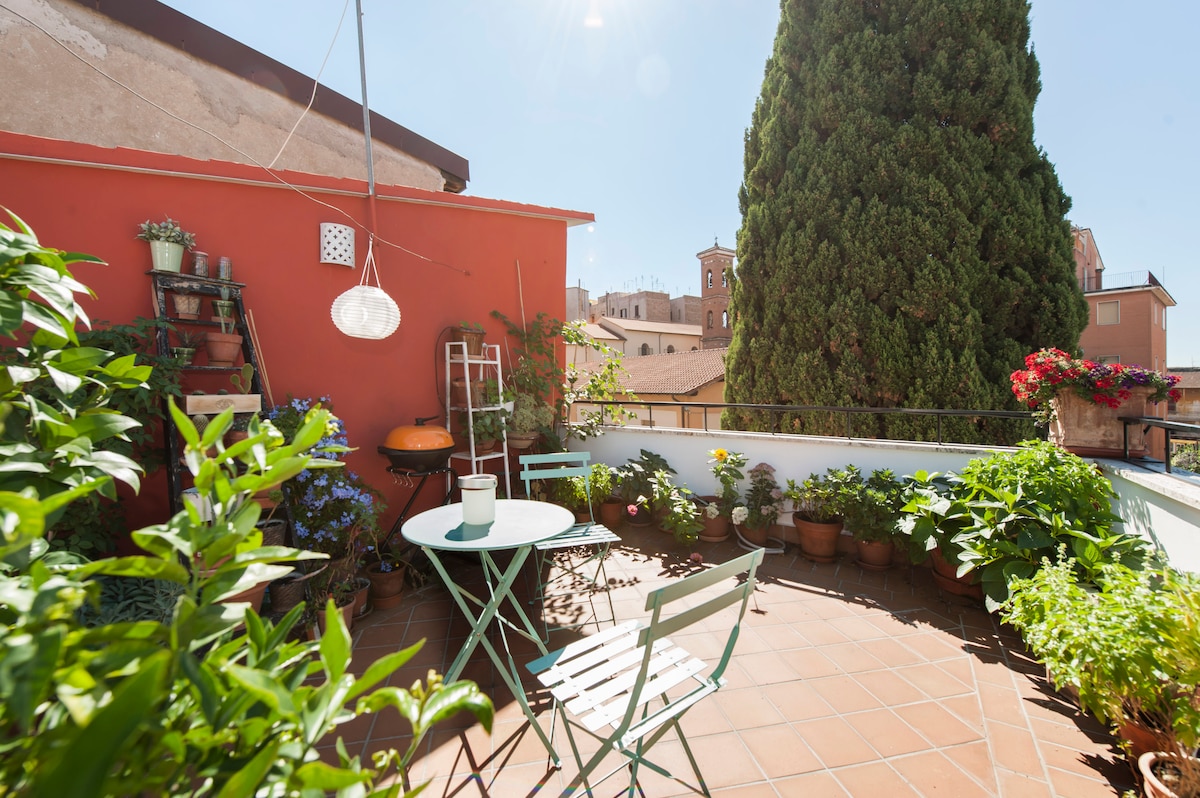 With one bedroom and a nicely decorated luxurious bathing room, the flat can be a home for 5 travel lovers.
With well-decorated rooms and facilities like TV, free Wi-Fi, bathroom essentials, and a fully functional kitchen, you can spend your leisure with comfort.
The apartment is located in Trastevere district, right in front of the famous Tiber Island.
Sleeps: 4 people
Price: £59 per night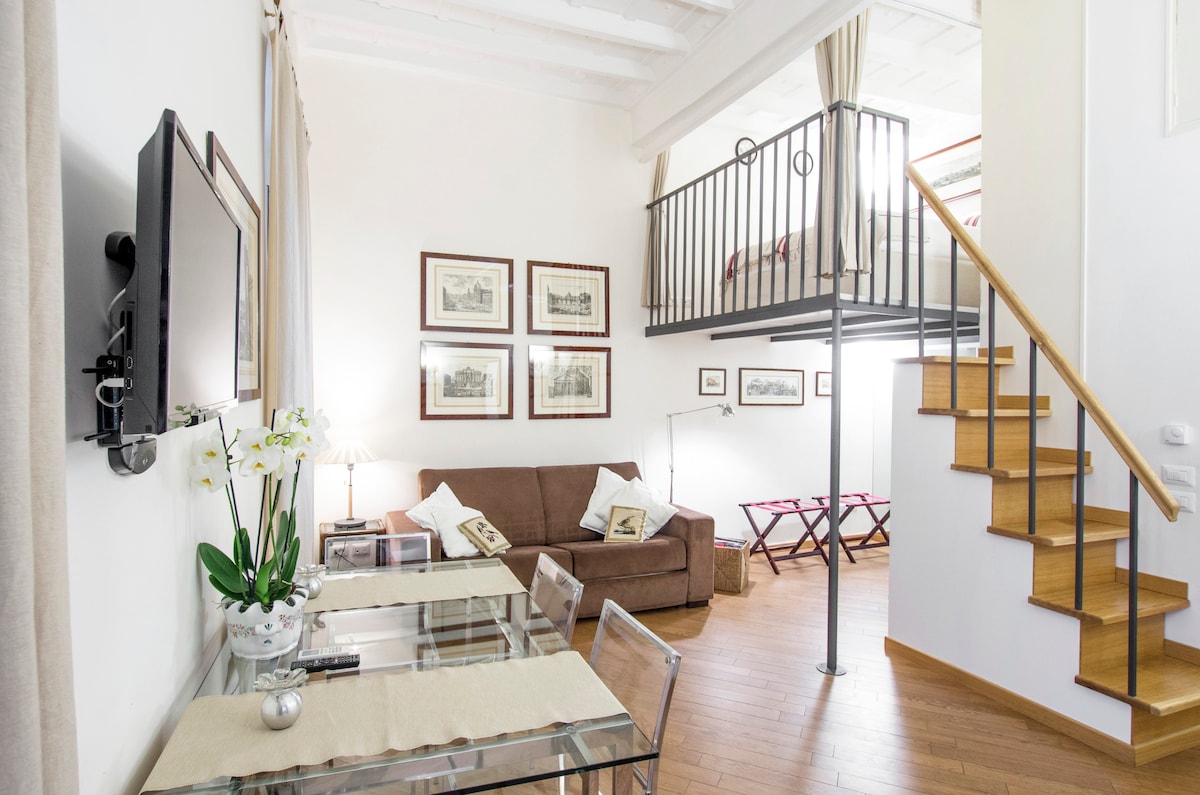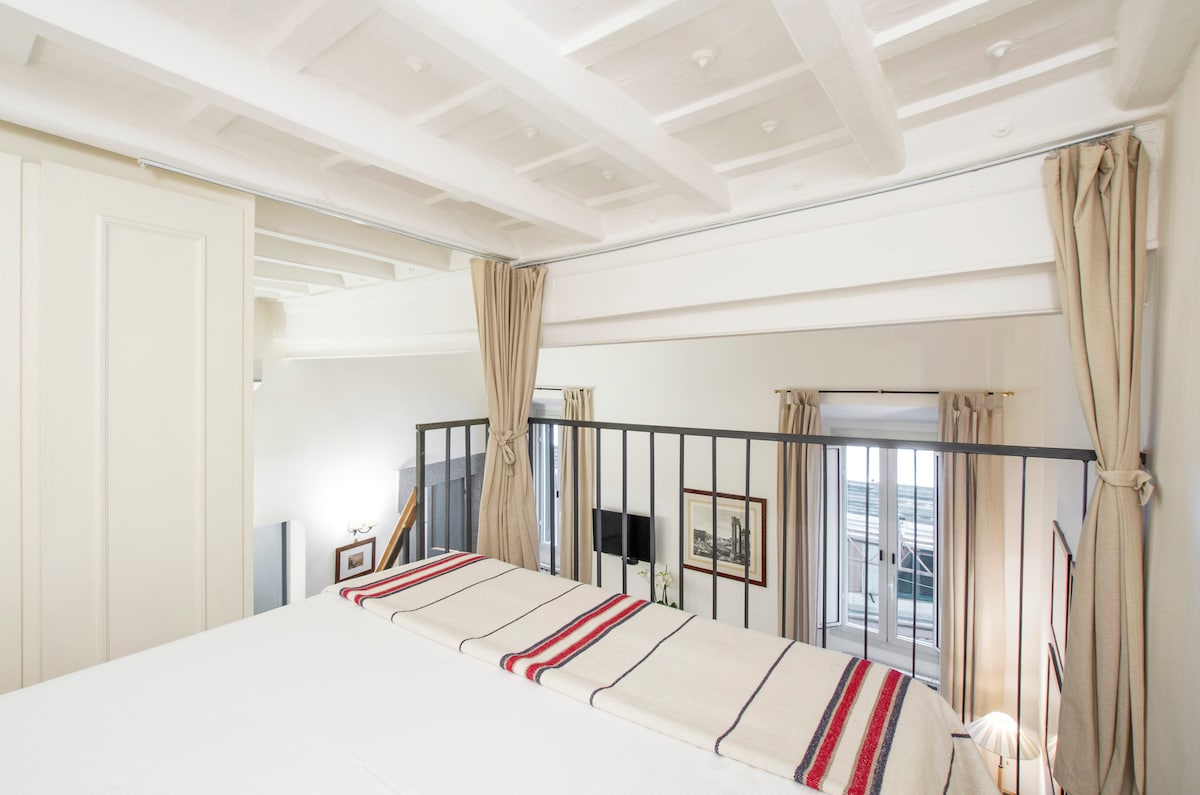 Are you in search of a place to spend your romantic holidays in Rome? Think about this luxurious option, located in between Campo de Fiori and St. Peter's Square.
The suite suffices up to 4 guests with one bedroom (king-sized bed), common space (1 sofa bed), one functional kitchen, and more. Places like Piazza Navona, Agone church are there to make the surrounding extraordinary.
Rome denotes beauty from its every aspect, and that includes these Airbnbs as well. The warm-hearted hosts operate Airbnbs like these. Moreover, these are brilliant budget-friendly resting places in Rome.
Sleeps: 4 people
Price: £79 per night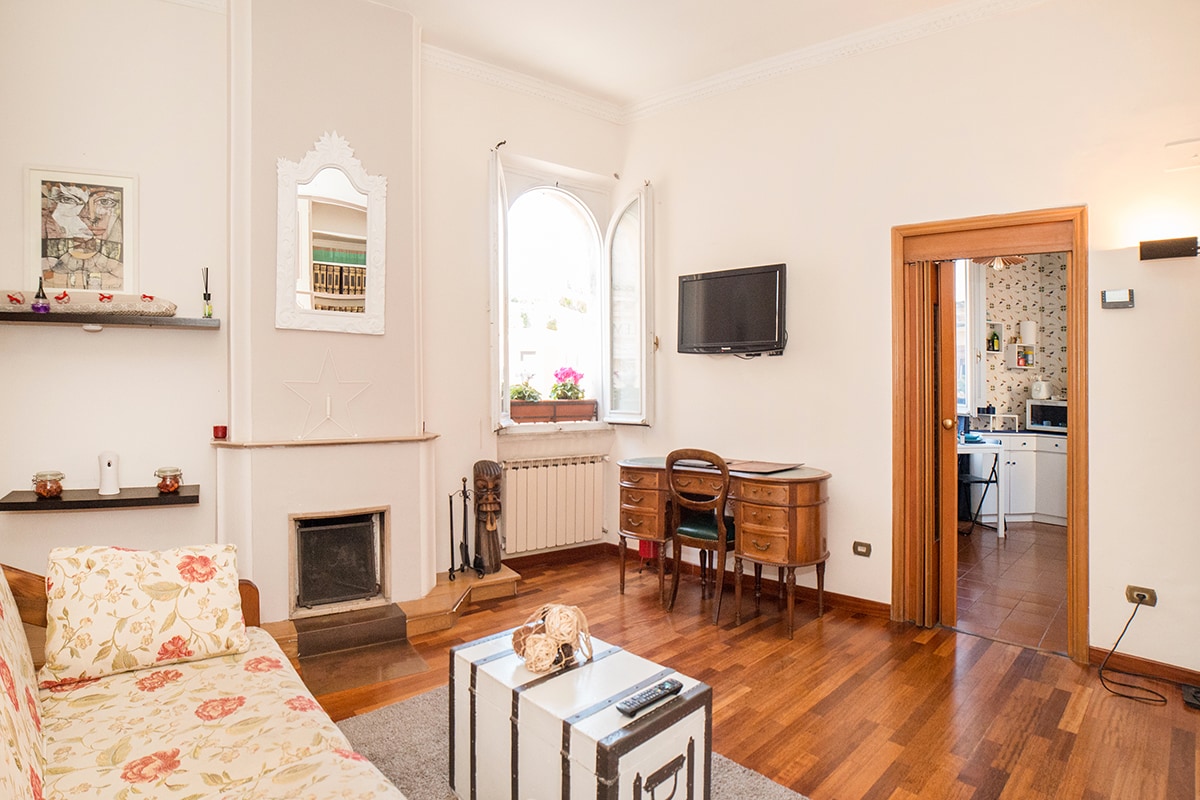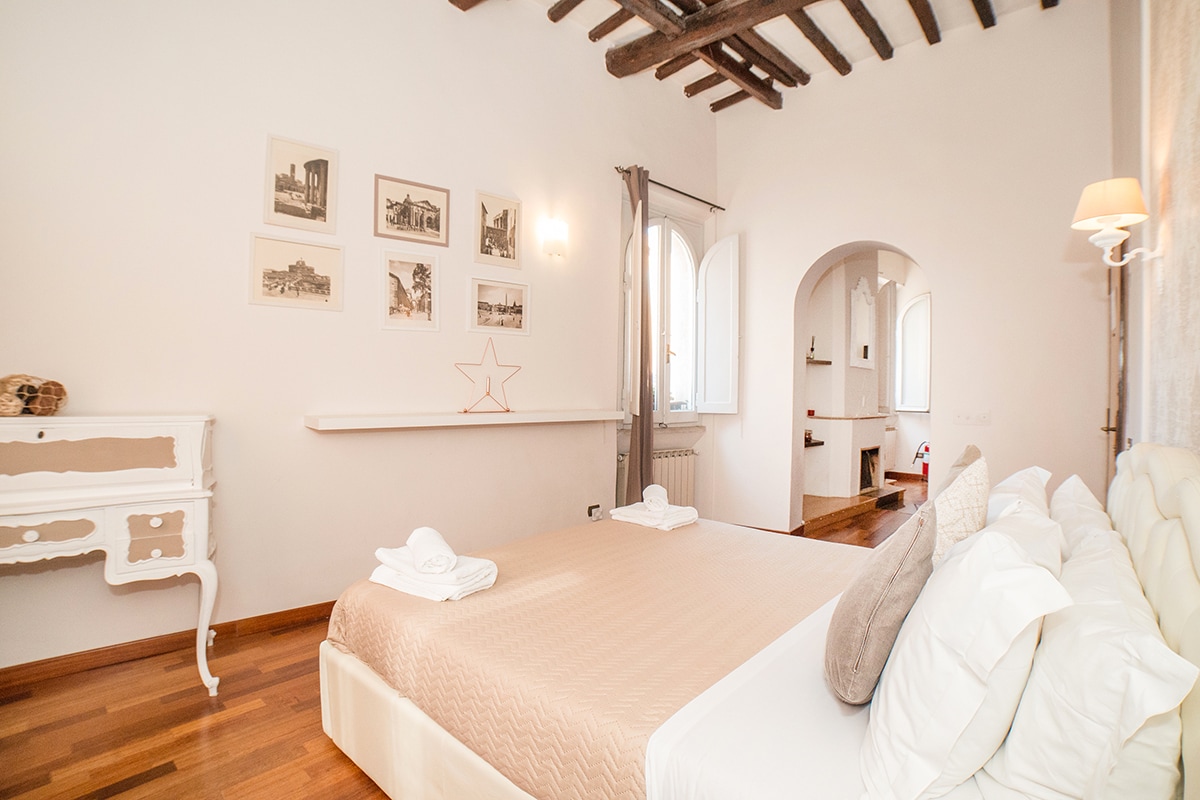 Heading To Italy? Also Read:
Pin For Later