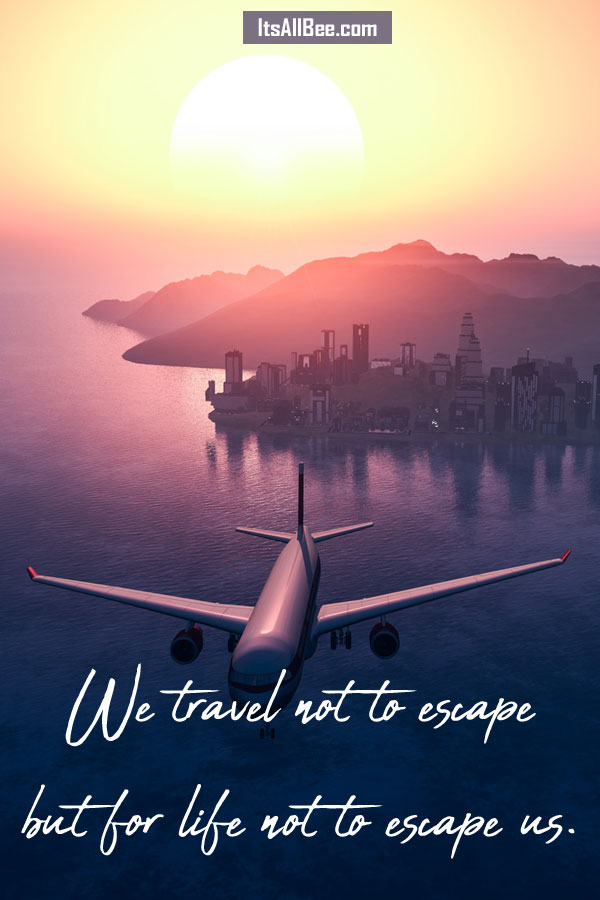 Wanderlust – a strong desire to wander and explore the world.
Below I wanted to share a couple of quotes on wanderlust that have and continue to inspire my travels and adventures. I think is pretty obvious that I have a serious case of wanderlust if the blog is anything to go by. These are perfect whether you are looking for a little inspiration, looking for short travel quotes for Instagram captions or the best quotes about travelling accompanied by imagery that will inspire adventures whether city breaks or reconnection with nature.
The Best Quotes On wanderlust To Inspire Your Travels
Below are the best quotes about travelling, perfect wanderlust quotes for a gypsy soul at heart. I love city breaks as much as I love nature and I have shared a couple of my best mountain adventure quotes for those that love hiking, whether taking on the likes of Snowdonia in Wales or Trolltunga in Norway.
"Wanderlust consumed her; foreign hearts, exotic minds compelled her, she had a gypsy heart and a vibrant hope for the unknown" – D.Marie
"We travel to learn; and I have never been in any country where they did not do something better than we do it, think some thought beter than we think, catch some inspiration from heights above our own." – Maria Mitch
"All I really want to do is spend my life travelling the world, reading books that take my breath away, drinking all kinds of tea and occassionally write something. I amean is that too much to ask for?"
"Travelling is like flirting with life. its like saying 'I would love to stay and love you, but I have to go; this is my station" – Lisa St Aubin de Teran
"Explore the world with an open mind, a sturdy carry-on and clothes that don't wrinkle." – madeleine albright
"This heart of mine was made to travel this world all I want to do is travel the world and take pictures. Is that too much to ask?"
"I travel because it makes me realise how much I haven't seen, how much I am not going to see and how much I still need to see."
"Do not follow where the path may lead. Go instead where there is no path and leave a trail." – Ralph Waldo Emerson.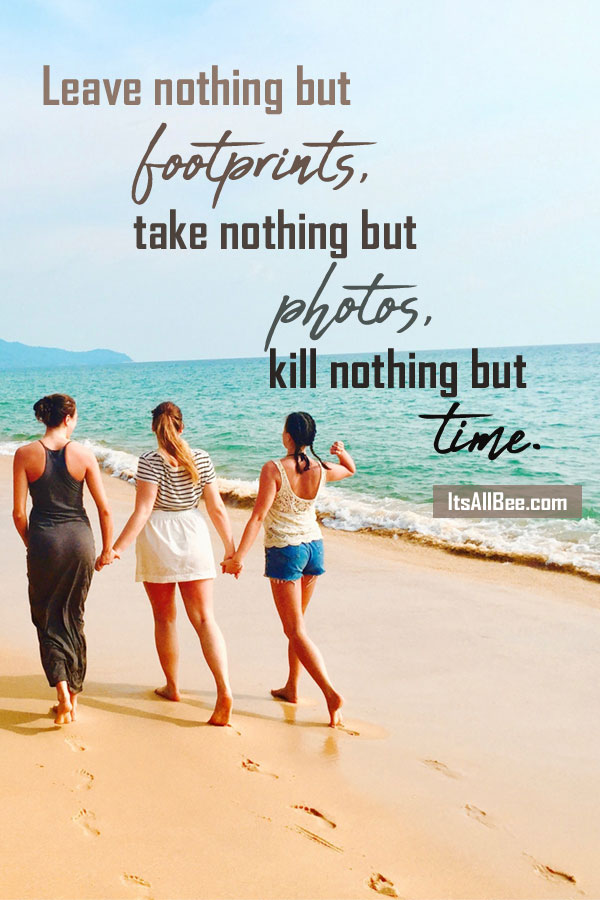 Short Travel Quotes Perfect For Your Instagram Captions
Short inspirational quotes about travel, the perfect length especially if you are looking for short travel quotes for Instagram. Whether to accompany travel pictures with friends or as a couple, I have short travel quotes with friends and cool wanderlust couple quotes below to go along with your posts.
"Not all classrooms have four walls"
"I love places that remind me how small me and my problems actually are."
" Say yes to adventures"
"The world is big, I want to have a look before it gets dark." – John Meir
"Travel sparks our imagination, feeds our curiosity and reminds us how much we all have in common" – Deborah Lloyd
"Dont be the person who is too busy when you are young and too tired when are you are old."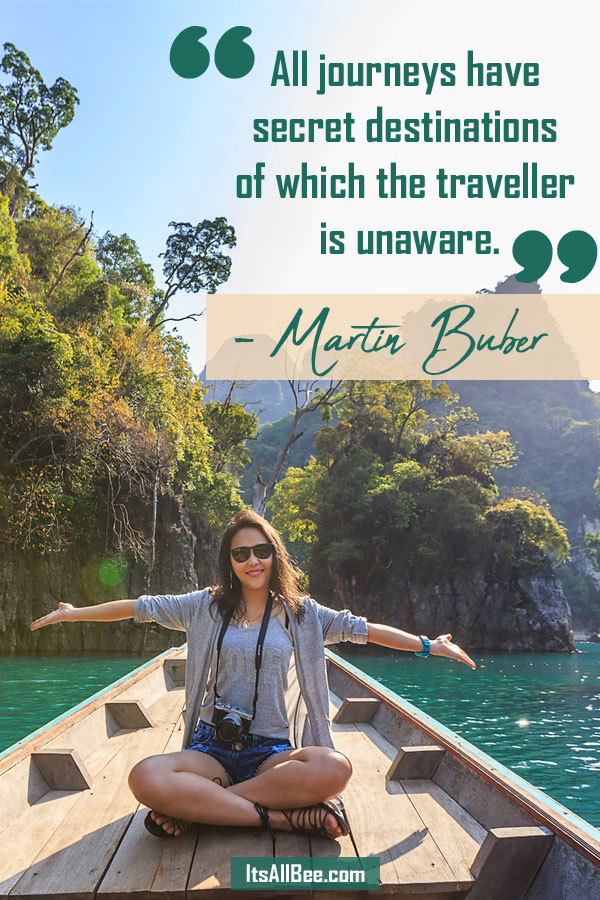 "If adventures do not befall a lady in her own village, she must seek them aboard."
"I would rather own a little and see the world than own the world and see a little."
"We must take adventures in order to know where we truly below."
"whatever is good for the soul, do that"
"To those who can dream, ther is no such place as far away."
"If I have ever seen magic, its has been in Africa." – john hemingway.
"I read, I travel, I become" – Walcott
"There is a kind of magincess about going far away and then coming back all changed."
"We travel not to escape but for life not to escape us."
"If you never go, you will never know." – anon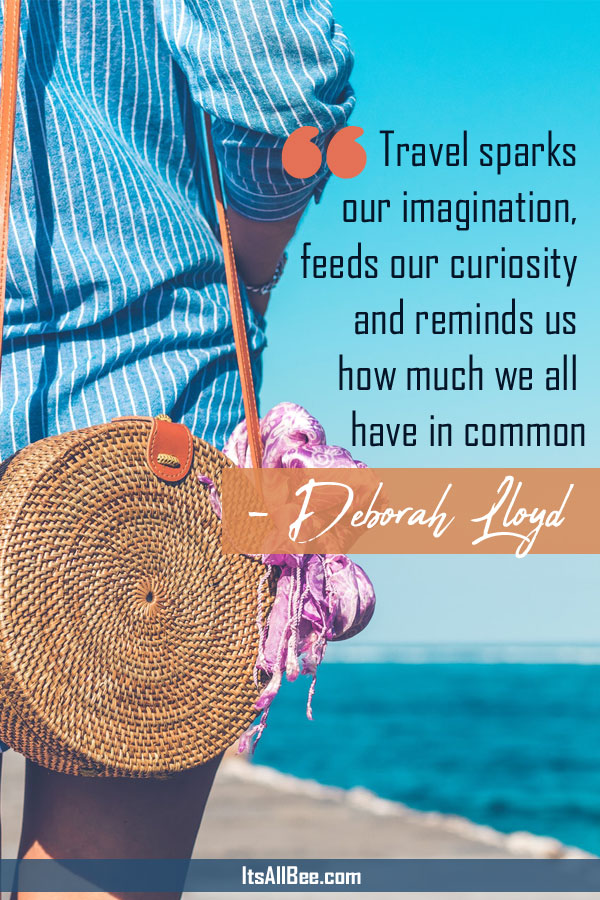 "Travel is a lot like Love." – Alain de Botton
"Oh darling lets be adventurers"
"The lust for comfort murders the passion of the soul." – Khalil Gibran
"All journeys have secreat destinations of which the traveller is unaware." – Martin Buber
"People dont take trips…trips take people." – John steinbeck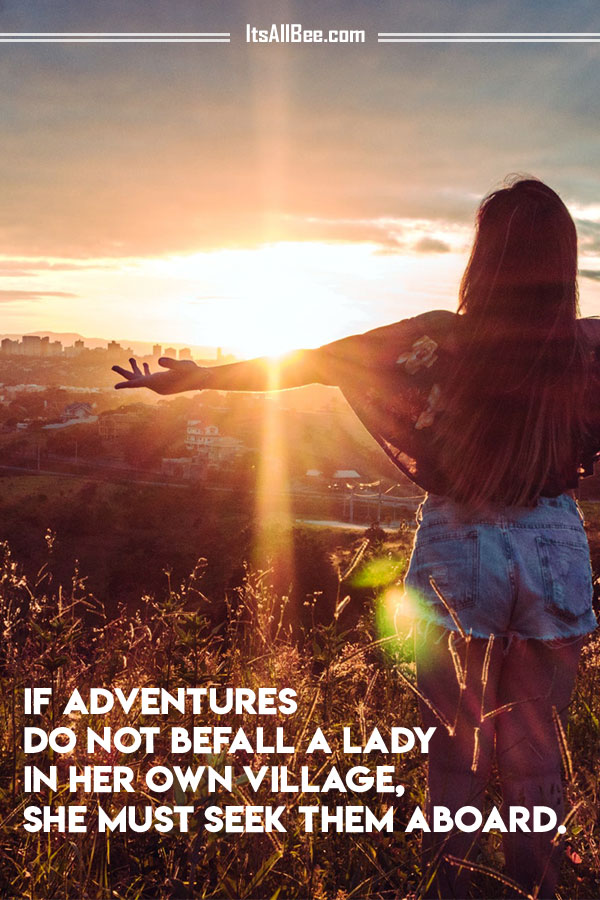 "As soon as I saw you, I knew an adventure was about to happen."
"Stop worrying about the potholes in the road and enjoy the journey." – Babs Hoffman
"In life, its not where you go, its who you travel with."
"Let's go somewhere the sun kisses the ocean."
"How wild it was to let it be."
"Life is either a daring adventure or nothing at all."
"Travellers are dreammers who make their desires for adventure a reality."
"I am not lost, I am exploring."
"Travelling makes one modest, you see the tiny place you occupy in the world." – Gustave Flaubert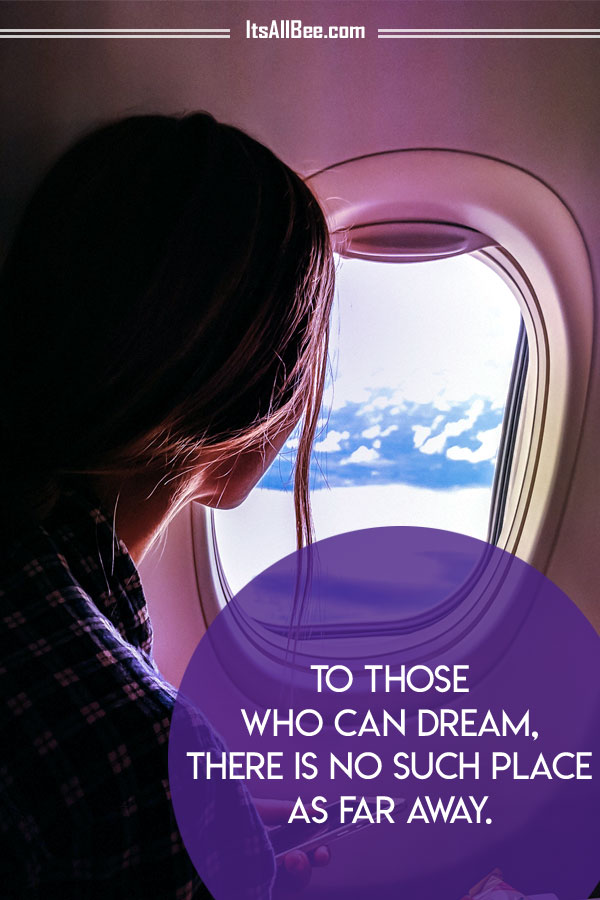 "The biggest adventure you can take is to live the life of your dreams." – Oprah
"If we were meant to stay in one plaae we'd have roots instead of feet. – Rachel Wolchin
"Veni, vini, amari – We came. we saw. we loved."
"A journey of a thousand miles begins with a single step."
"Leave nothing but footprints, take nothing but photos, kill nothing but time."
"I travel because life is short and the world is huge."
"And then I realised adventure was the best way to learn."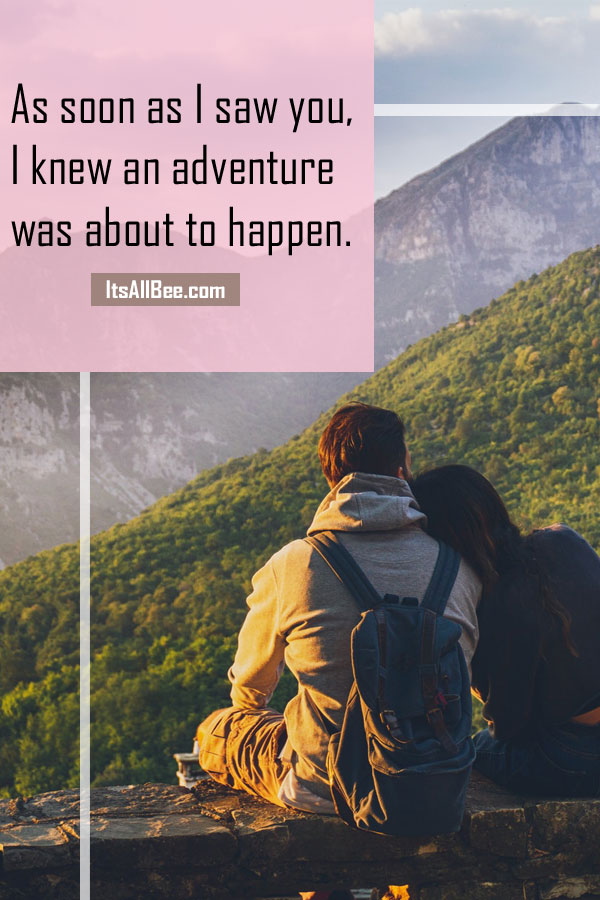 "Into the wild, I go: losing my way finding my soul."
"I want to make memories all over the world."
"The impulse to travel is one of the hopeful symptoms of life" – Agness repplier
"One day this will be twenty years ago." – Bill Bryson
"Love her but leave her wild"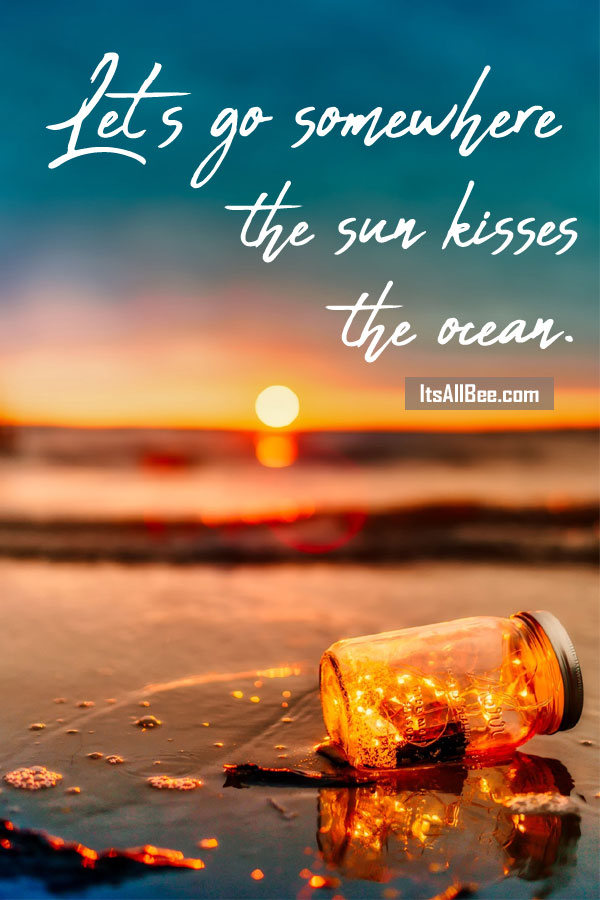 "Life was made for good friends and great adventures."
"Happiness is planning a trip with the one that you love."
"Wander often. wonder always"
"So much world. so little time."
"When in doubt, book that ticket and go."
"Work, save. trave. repeat."
"I am in love with cities I have never been to and people I have never met."
Also See
Pin For Later