Iceland's capital and largest city, Reykjavik, have always been the center of attraction for travelers all across the globe.
The city comprises many attractions as well as must-visit sites, including the Perlan Museum, Hallgrimskirkja, Auror Reykjavik, National Museum, and many more.
With only 3 days in Iceland, you can see a lot, but even with more time exploring the Ring Road attractions via campervan, you can experience what this magical land of fire and ice has to offer.
When it comes to choosing where to stay in Reykjavik and its neighbourhoods, I have covered this in a separate post in addition to cool and unique places to stay around Iceland. Here I will be shared the best Airbnbs in Reykjavik.
Best Airbnbs In Reykjavik
During our visit to Iceland, we explored by campervan, experience a couple of Airbnb, one was right on the waterfront and the other was right in the center of town.
While Iceland is known for being an expensive destination but there are many options and in a variation of budget options too so that is something for everyone.
If you are visiting Iceland in the summer, I also recommend checking out the campsites in Iceland that come with stunning scenery too.
Finely equipped, this waterfront flat offers a bedroom (1 Double Bed), adequate for 2 people. In the common space, there is another sofa bed.
Along with an equipped kitchen with cooking essentials, you will receive amenities like free parking, Wi-Fi, washing machine, and more.
The finely furnished flat is situated 5 km East of Reykjavik, in a new "hip" industrial area. The apartment has a river in front of it. Hence, with a legitimate permit, you can go fishing if you want.
Sleeps: 2 people
Price: £91 per night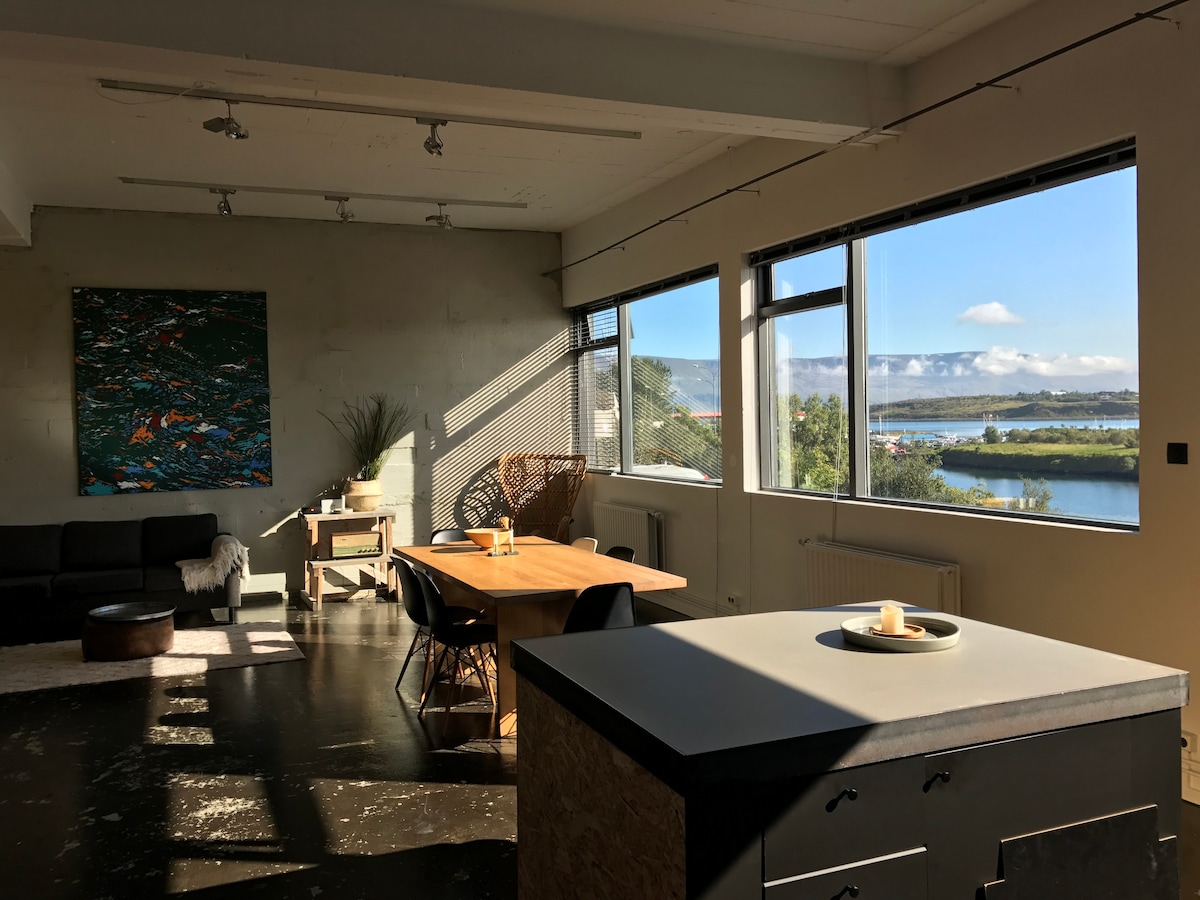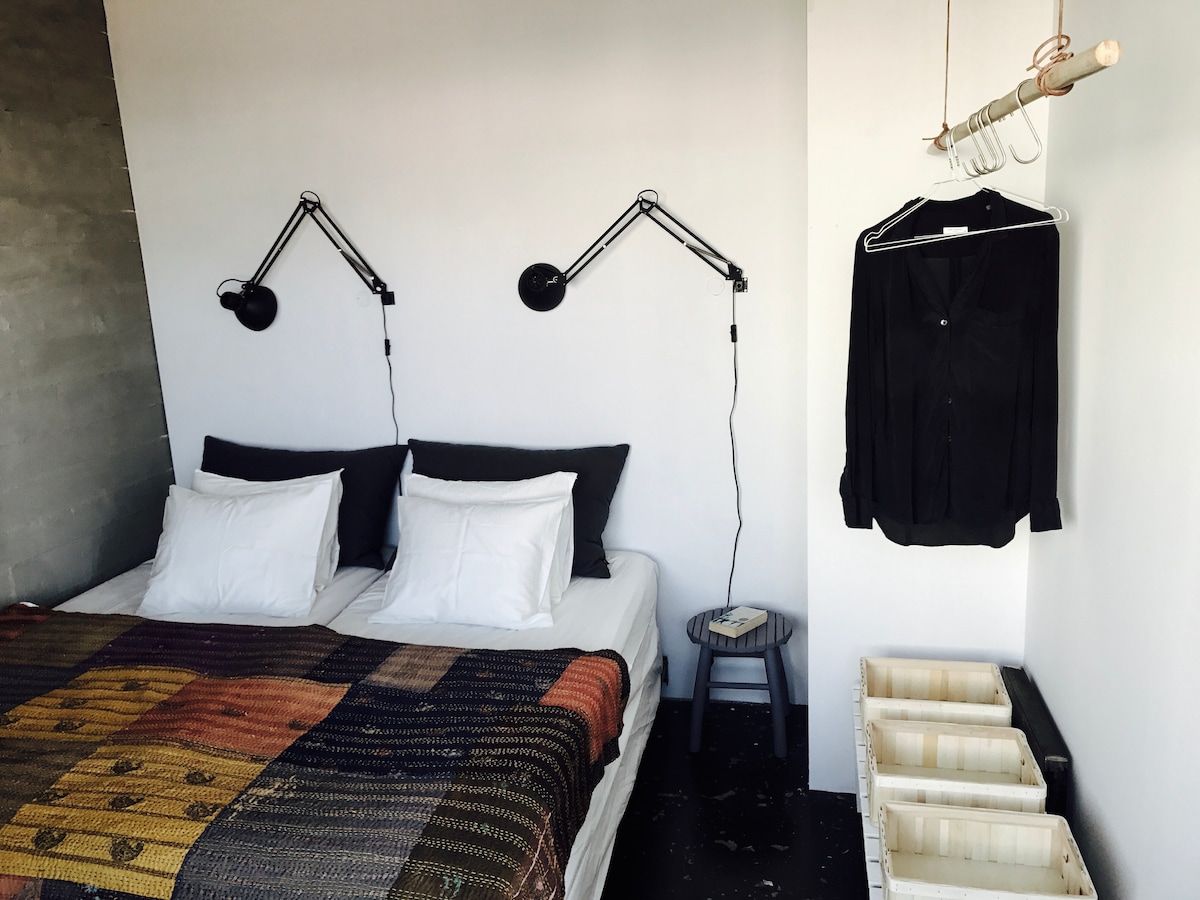 This luxurious villa can be called one of the coolest Airbnbs in Reykjavik, as it can welcome over 16 guests together.
The 370 sq m villa is spacious and boasts with 7 roomy bedrooms and 11 beds. The villa is elegantly designed with 2 highly decorated bathrooms too.
A long list of offered amenities includes Wi-Fi, workspace, TV, parking, BBQ grill, kitchen with essentials, and many more. It is located in Kópavogur, and the countryside is 5-minutes drive away.
Sleeps: 16 people
Price: £570 per night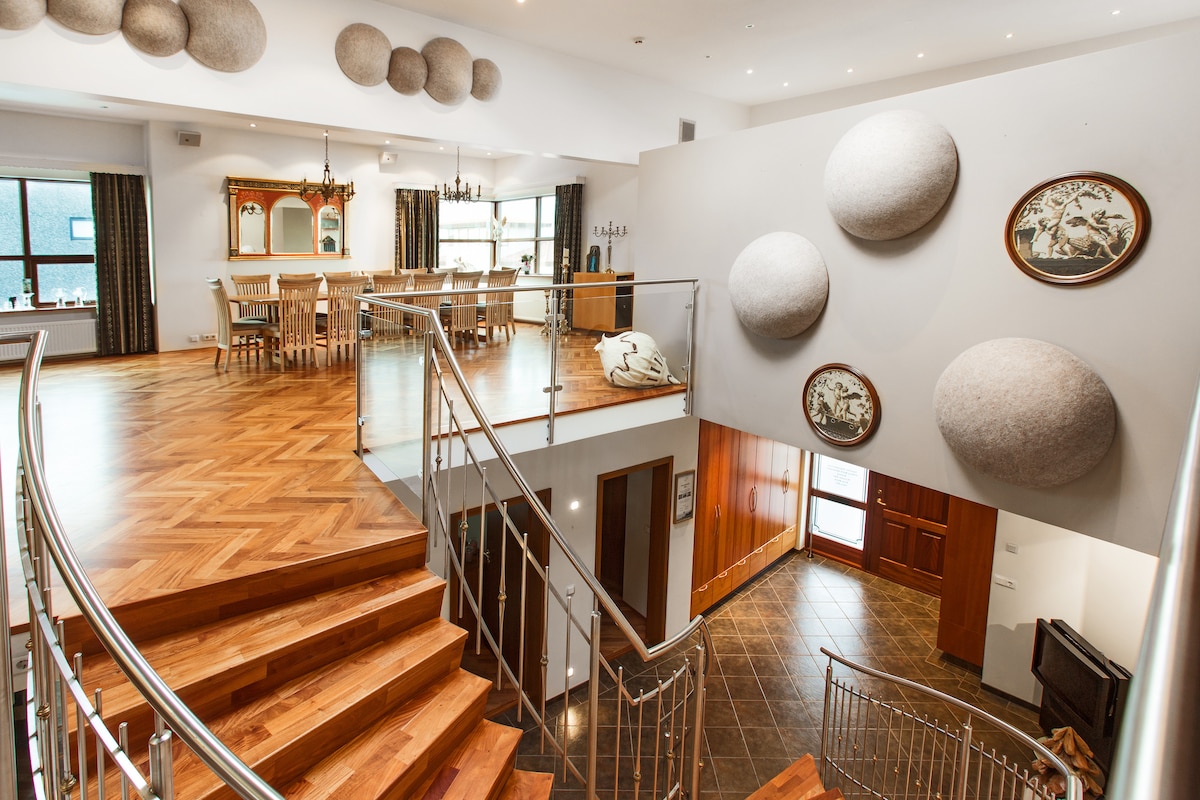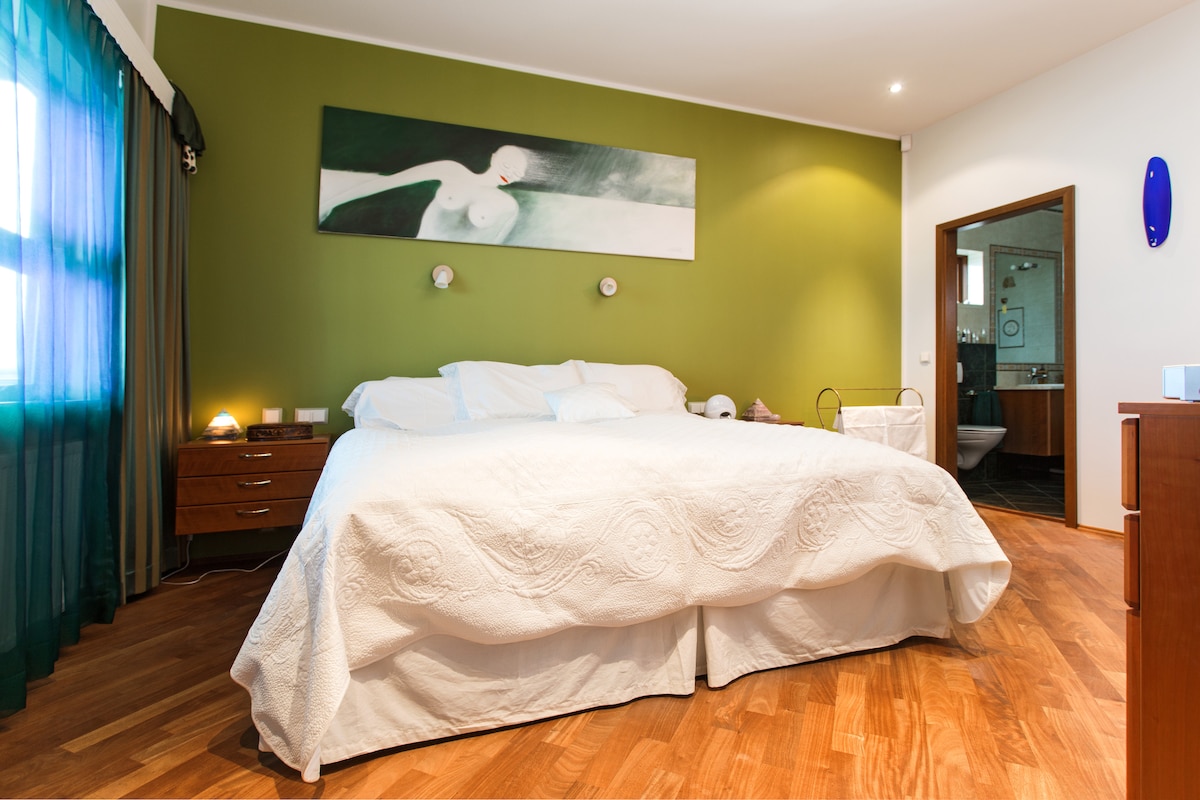 Do you want to spend your Reykjavik leisure in a calm and cozy resting place? This would be one of the best Airbnbs in Reykjavik for you.
The apartment is close to City Centre, and downtown Reykjavik is within a 5-10 minutes driving distance. Nauthólsvik beach is within walking distance.
An apartment is a beautiful place for up to 5 visitors with 2 spacious bedrooms, three beds, 1 shower room, and 1 personal kitchen. Spacious common space also offers a sofa bed. It provides facilities such as Wi-Fi, TV, parking, and more.
Sleeps: 5 people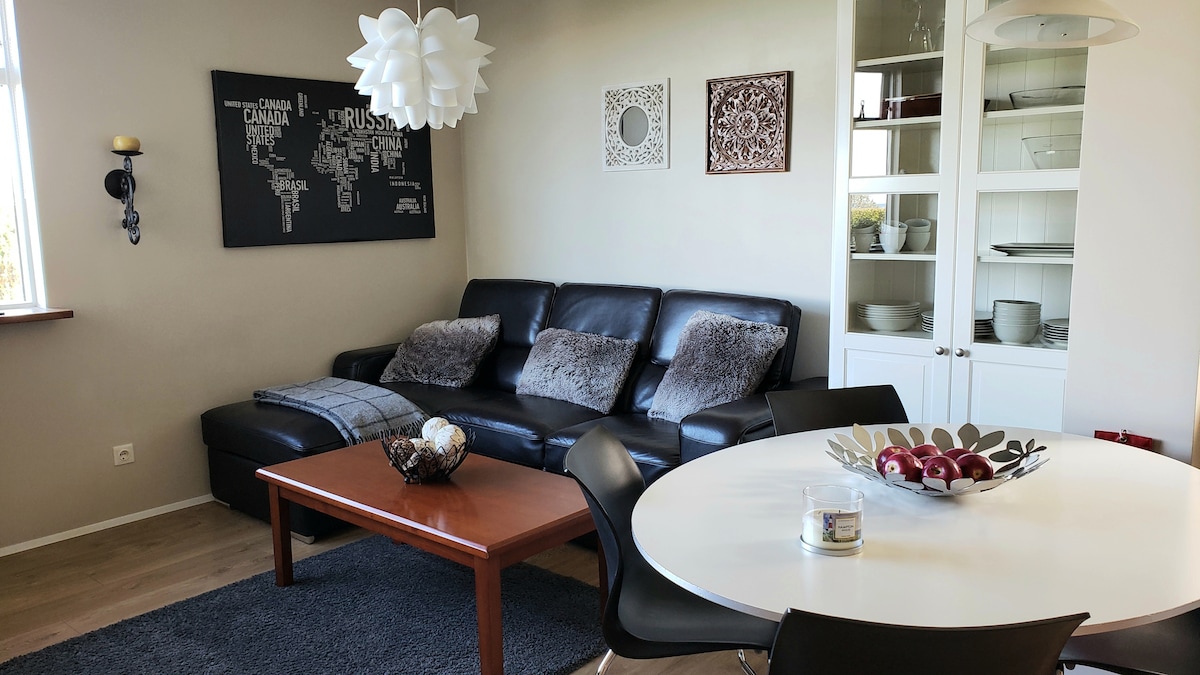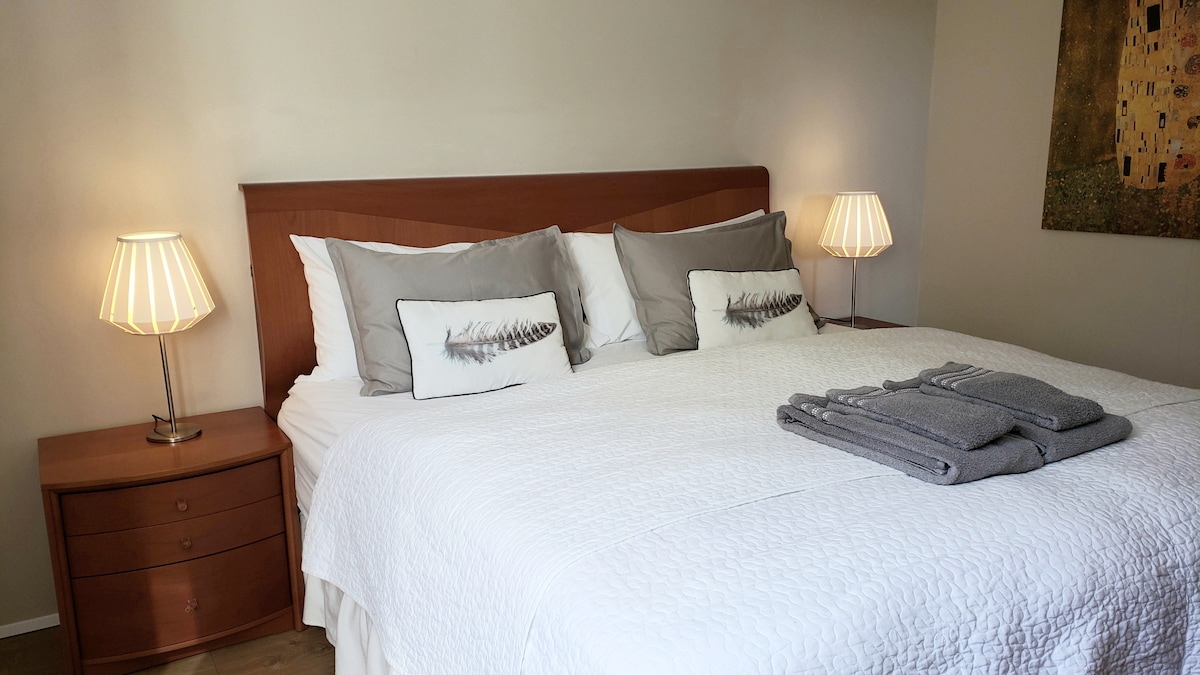 This is a place to feel the absolute luxury in a capital area. From the hot tub on the terrace to the glass roof for beholding the Northern lights, the place is all about lavishness.
Besides, right after a 10-minutes drive, you can reach the heart of Downtown. The 85 sq m apartment is entirely equipped with 2 bedrooms that have 4 single beds.
Along with you, the place can suffice your 5 more friends and offer comfortable bathing in 1 deluxe bathing room. Amenities like free parking, Wi-Fi, personal equipped kitchen, TV are also presented.
Sleeps: 6 people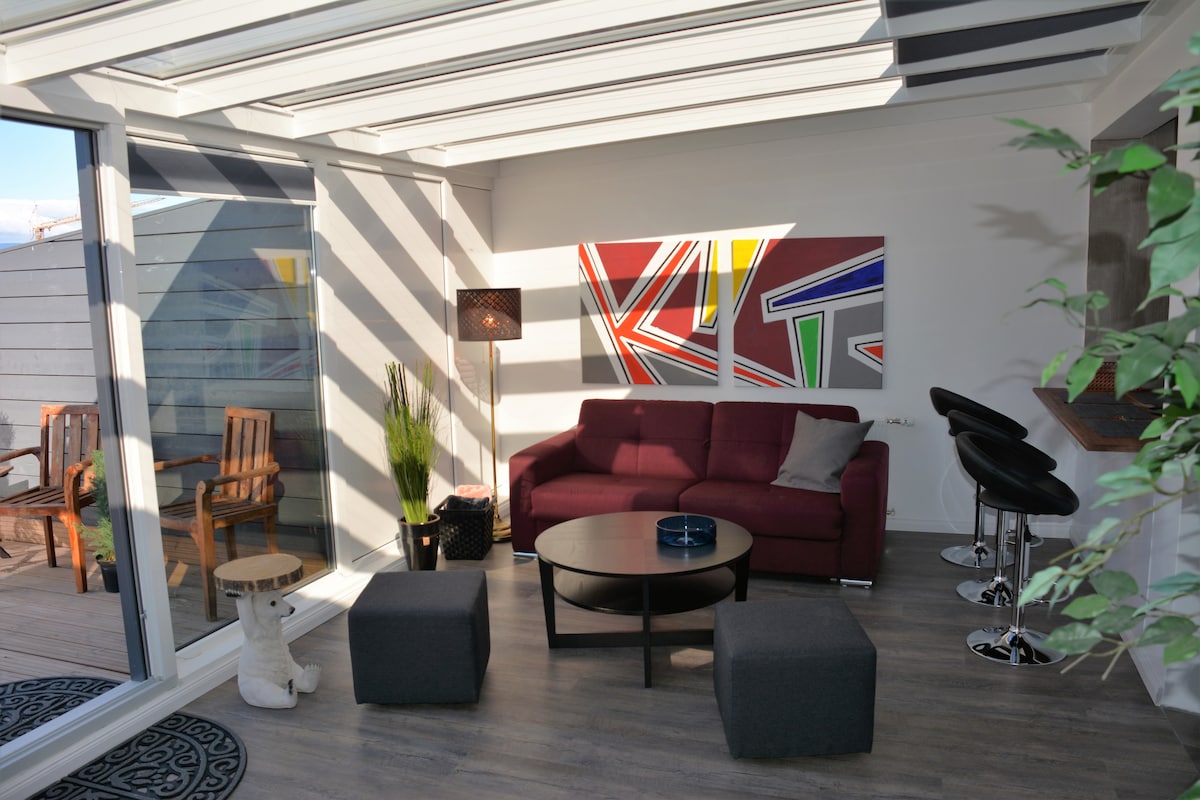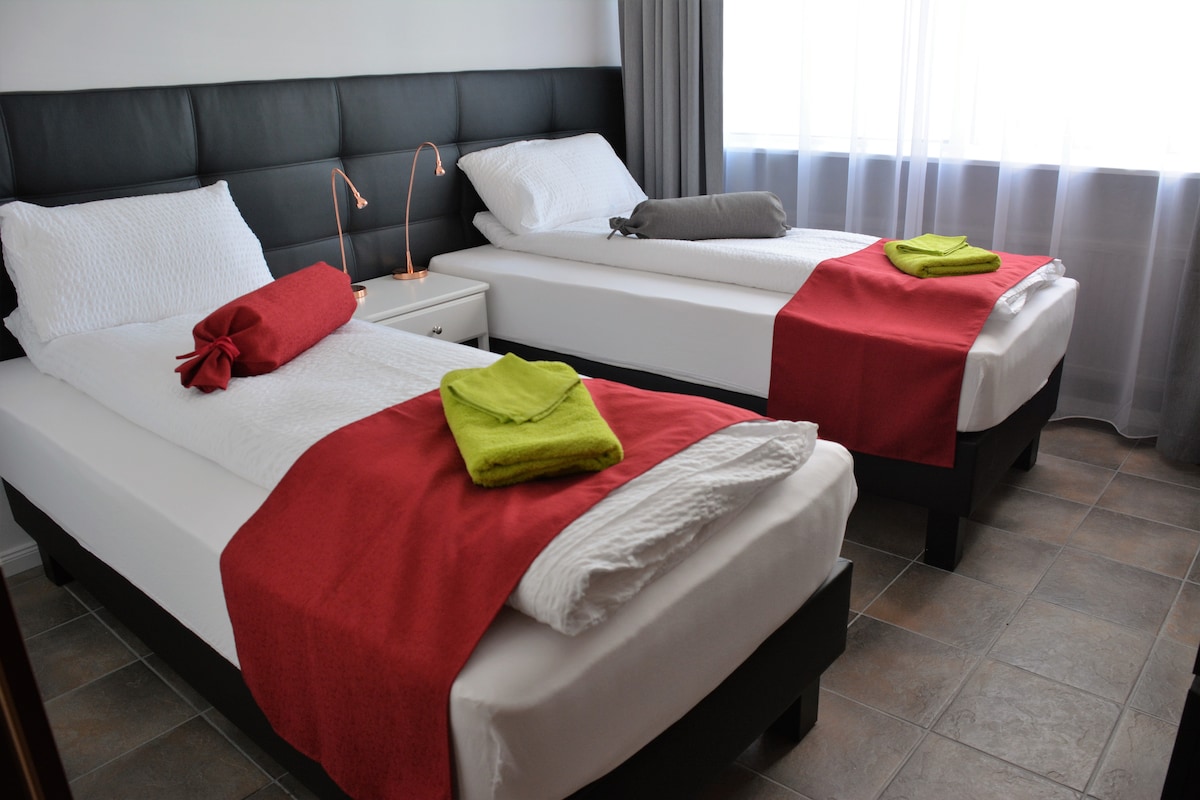 Keeping the town center a few meters away, this well-furnished studio is situated in the heart of Reykjavik. This 1-bedroom studio suffices 2 guests with 1 bed and one shower room.
For keeping you comfortable round the clock, the studio offers an equipped kitchen, free Wi-Fi, personal workspace, heating, bathing room essentials, and more.
One sofa bed is also available in the living room, making more room for 2 additional guests.
Sleeps: 2 people
Price: £90 per night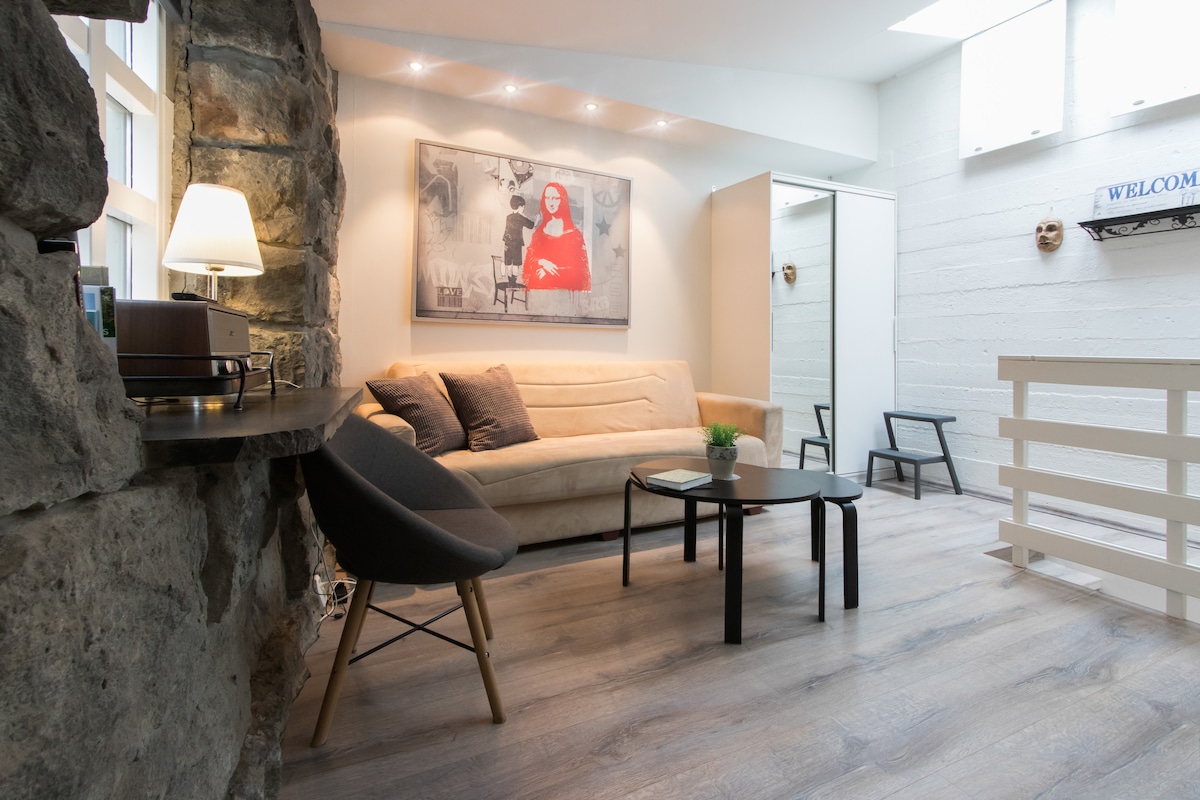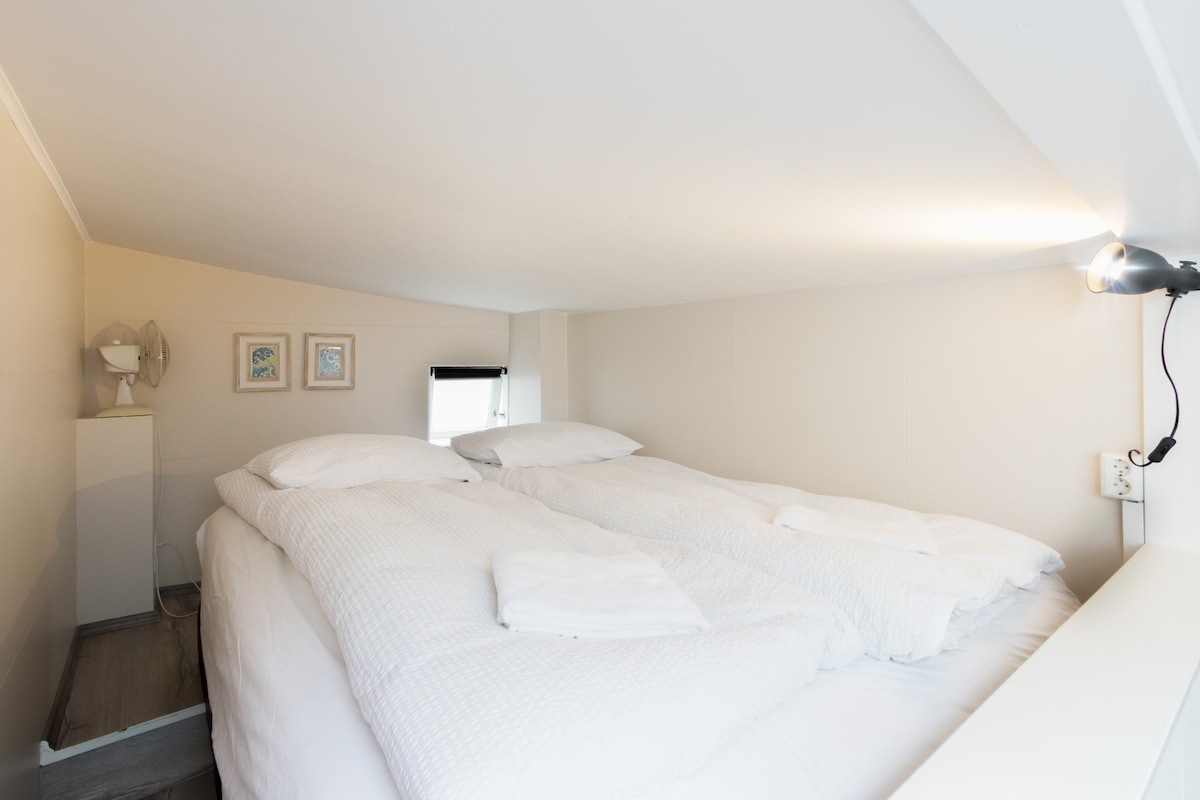 You will be in love with every minute while staying in this finely decorated air-conditioned apartment in the City Centre.
This apartment is perfect for couples or small families, as it suffices two people with one bedroom (1 Double Bed), one common space with a sofa, and one deluxe shower room.
You will also be able to cook your meals in the equipped personal kitchen. Besides, facilities like Wi-Fi, TV, heating, and more are also available. The place is close to Downtown.
Sleeps: 2 people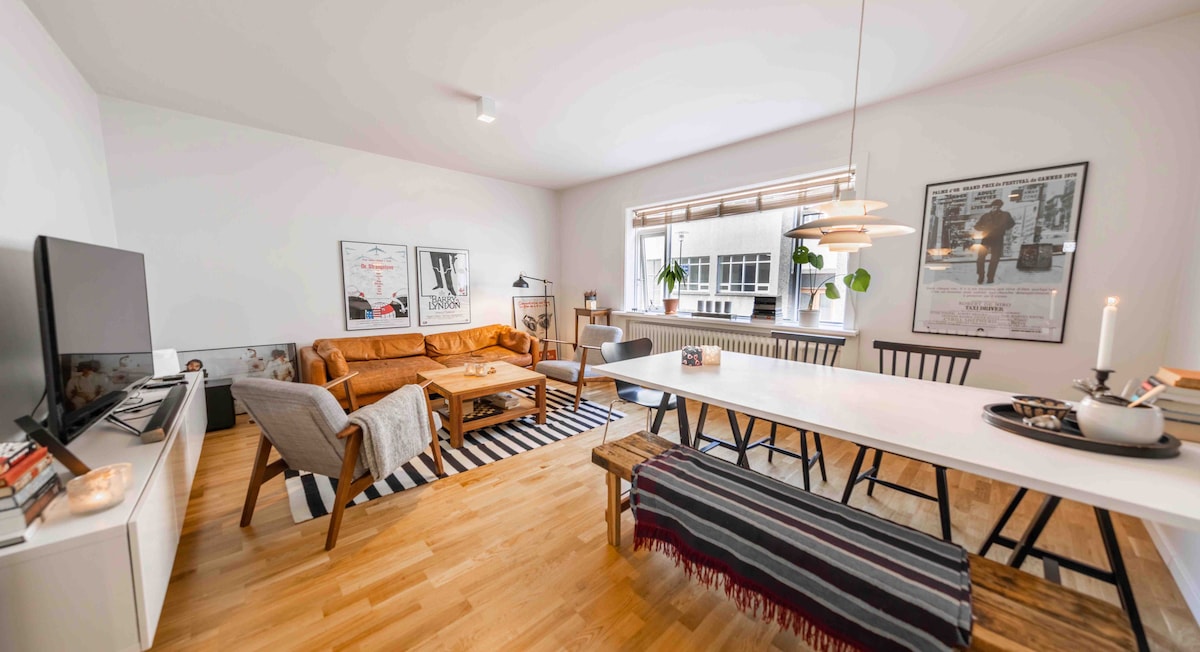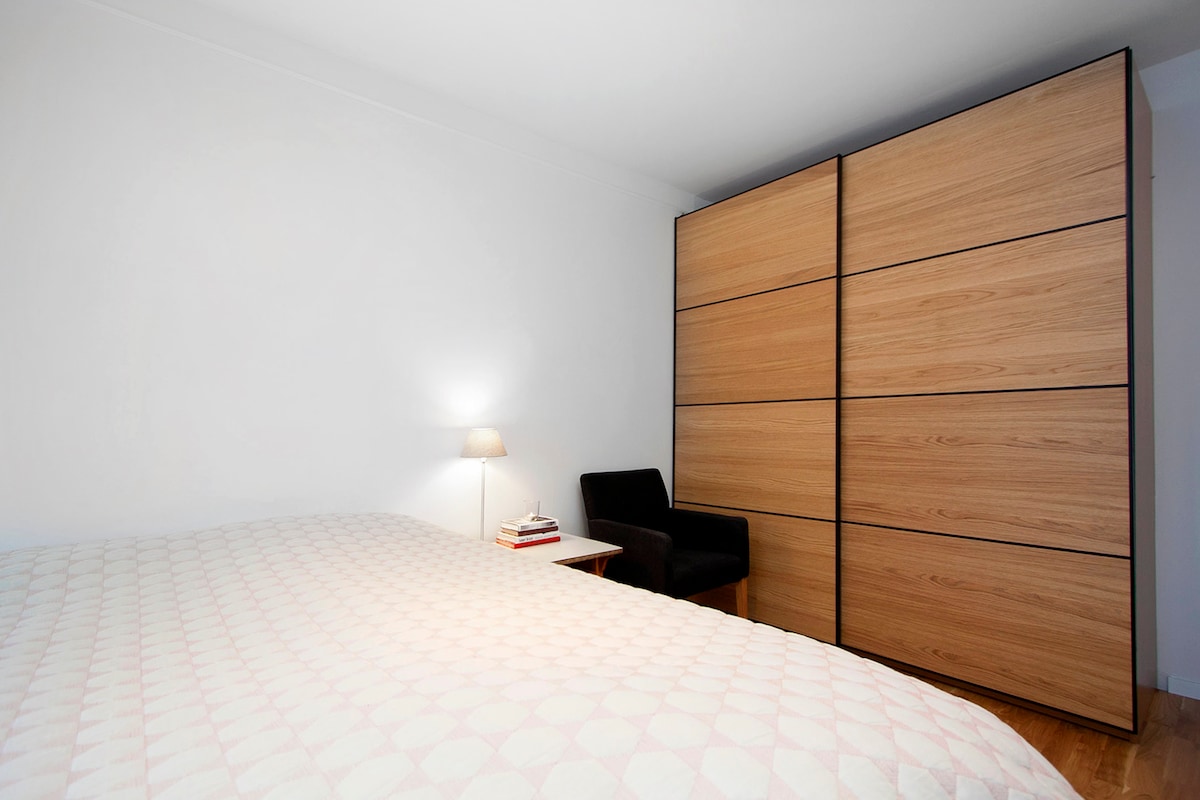 Despite being close to the city center, this decorated studio is away from nightlife and bar noises. To reach Hallgrimskirkja, you need a 4 minutes' walk from here.
The studio finely suffices couples or solo travelers with one bedroom, two beds, and one deluxe bathing room. Common space is also furnished with one sofa and one single bed.
Along with the equipped kitchen, you can enjoy facilities like Wi-Fi, workspace, free parking, and more.
Sleeps: 2 people
Price: £102 per night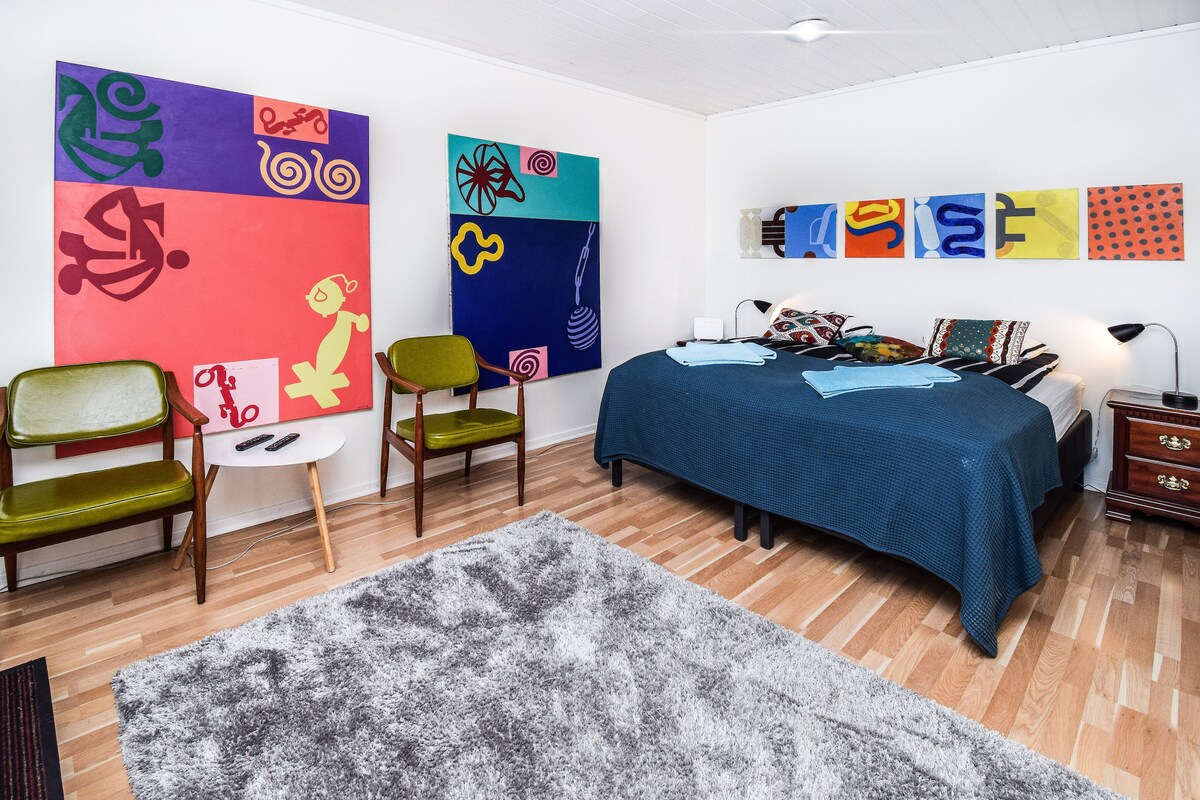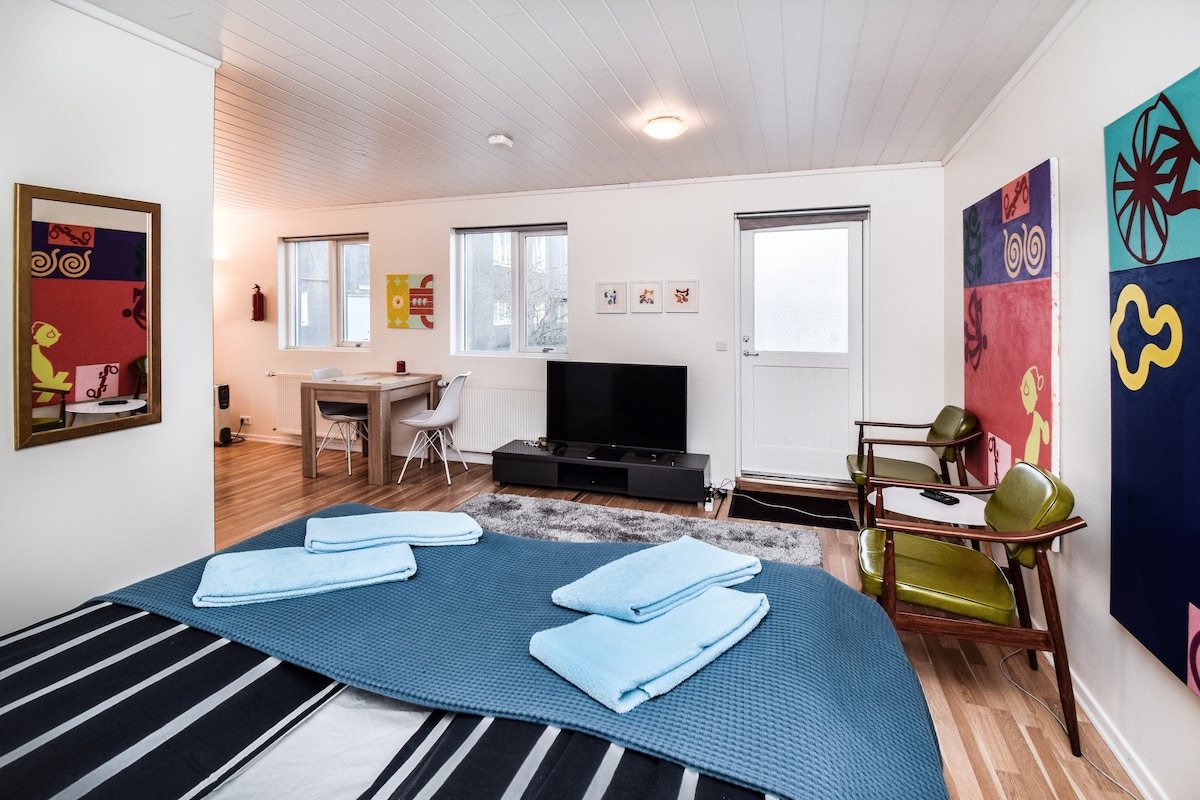 You will need only 5 minutes to reach the BSI bus stand and the main street of downtown from this apartment, located in Nordic style.
A 1-bedroom apartment is a fine place for 2 guests. The bedroom offers one double bed and shower room for rejuvenating bathing.
As one of the coolest Airbnbs in Reykjavik, the apartment also offers free parking, Wi-Fi, equipped kitchen, and more.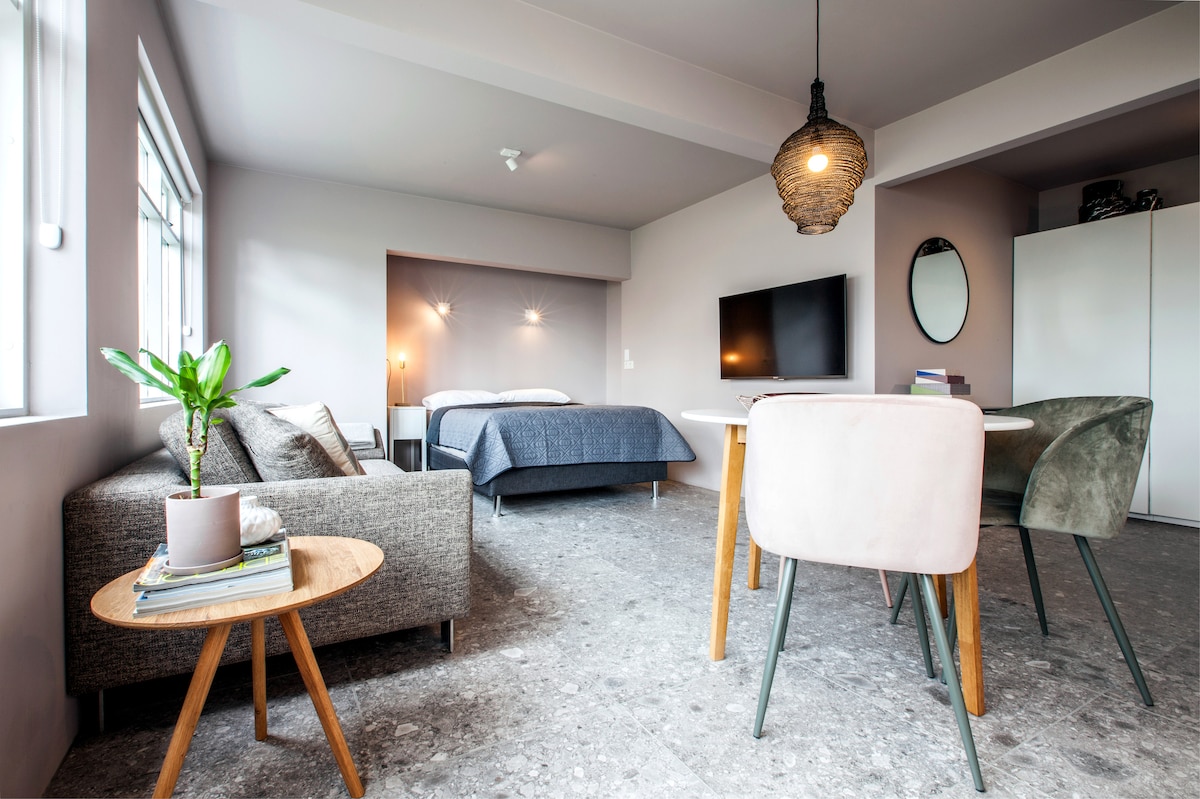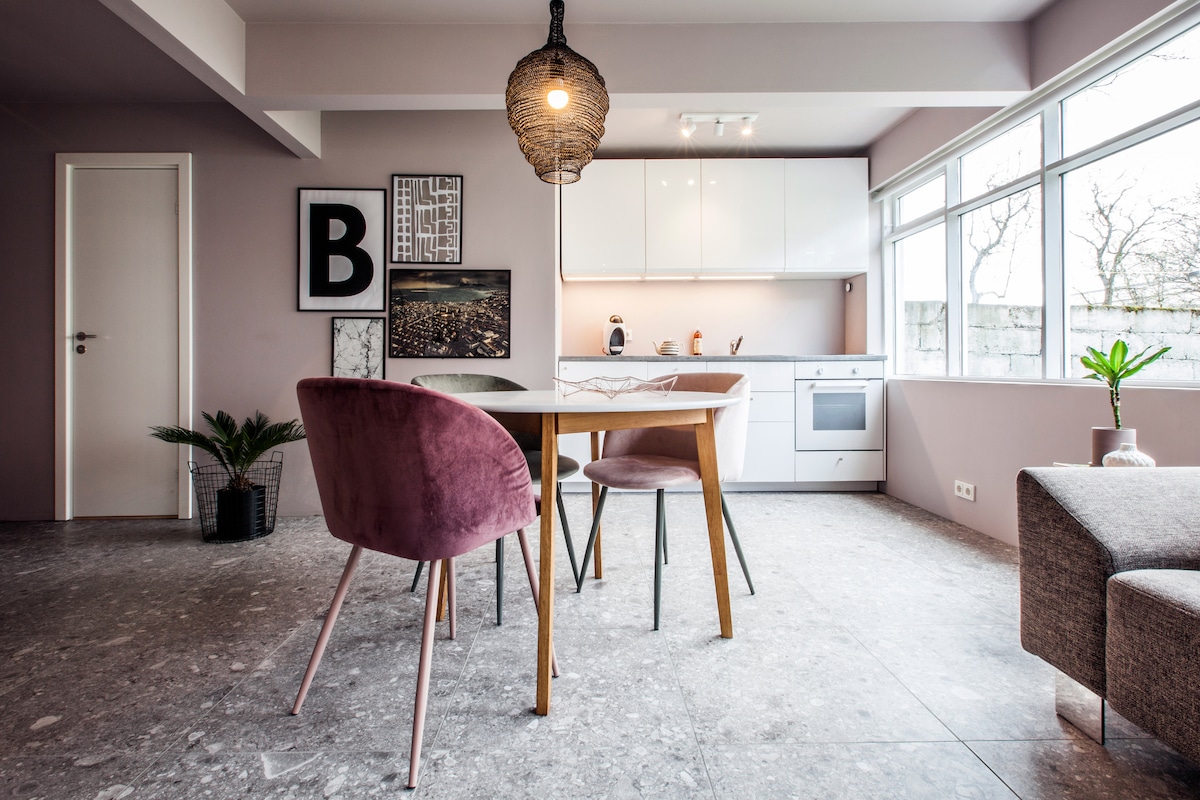 This apartment is a cozy place for you, along with your three more traveling friends. The one-bedroom apartment has one queen-sized bed, and a common space offers a sofa bed.
Wi-Fi, workspace, heating, free parking, equipped kitchen are a few from the facility list. The place also has a balcony and backyard for you to enjoy mesmerizing city view.
The apartment is situated in Laugaras, and sports stadiums, Botanical Garden, Reykjavik's largest thermal pool are nearby.
Sleeps: 4 people
Price: £59 per night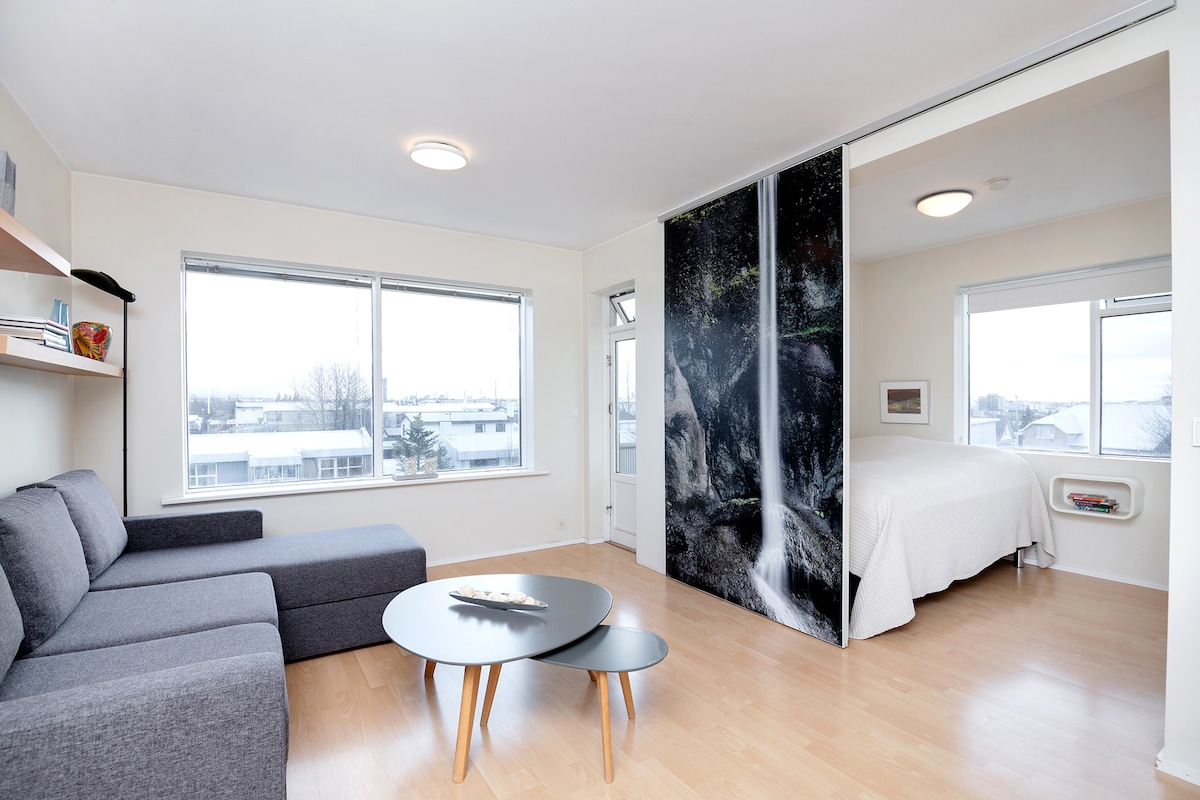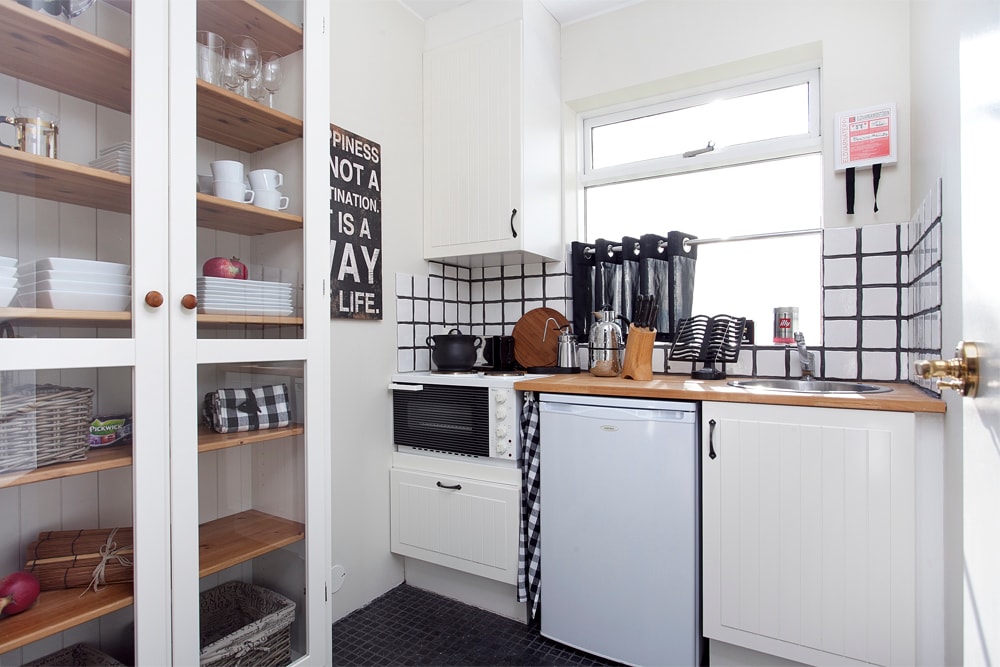 The National Theater, The National Glary, Harpa, and Sundhöllin are just minutes away and Hallgrímskirkja can be seen from this finely decorated apartment.
Ideal for 2 people, the apartment offers one bedroom, one bathing-room, and a functional personal kitchen, decorated with local arts. Besides, amenities like Wi-Fi, TV, and washing machine are also available.
Sleeps: 4 people
Price: £59 per night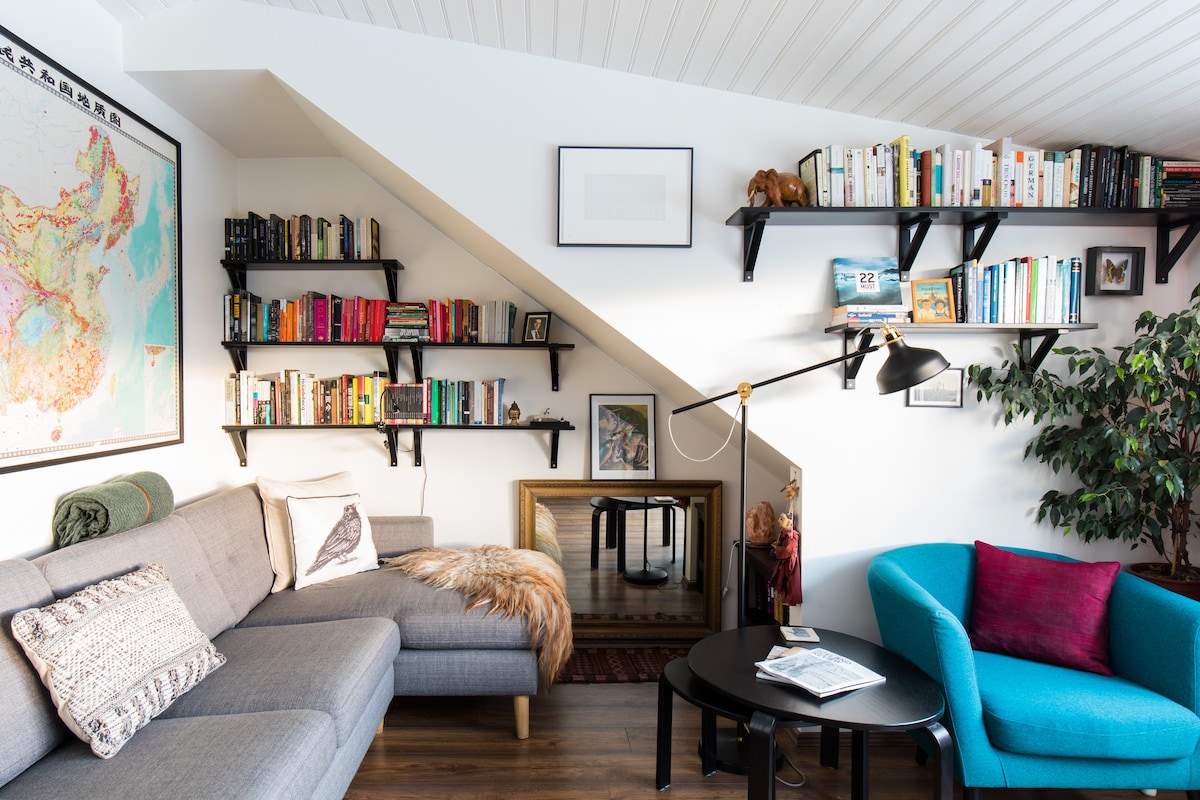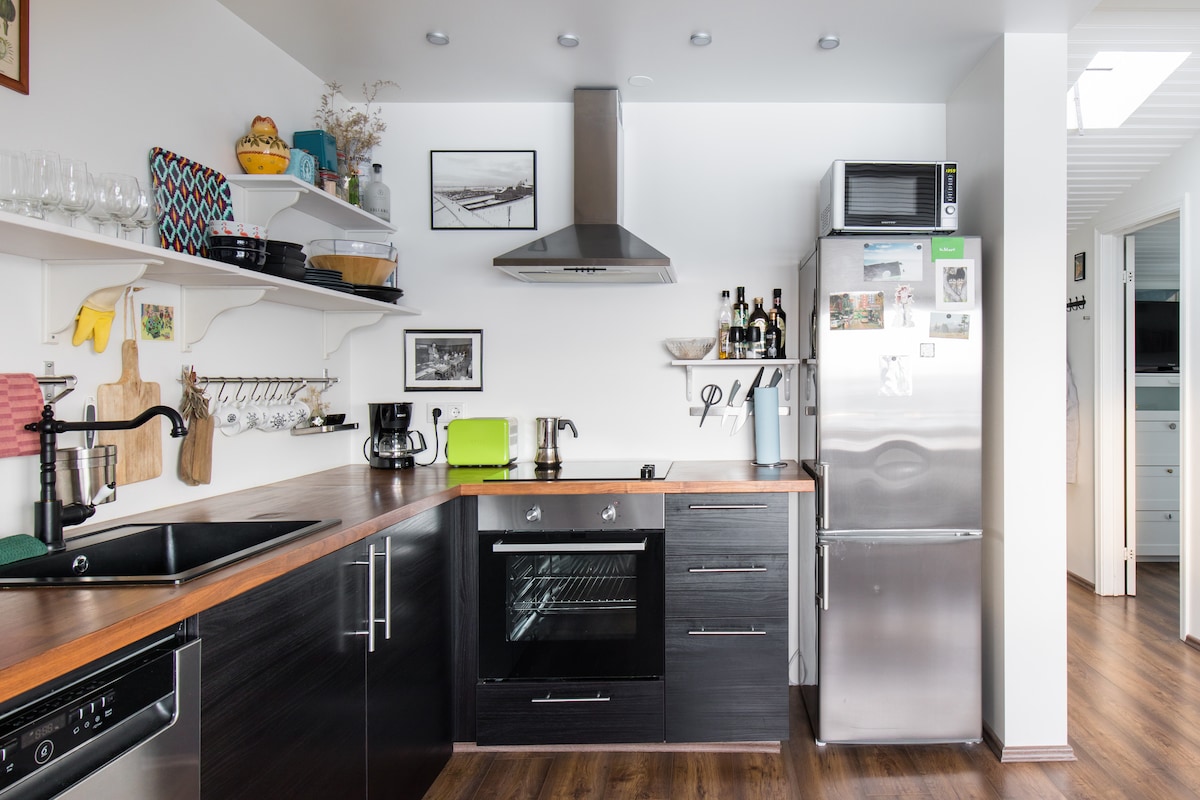 When it comes to experiencing the essence of Reykjavik, as well as spending holidays comfortably and conveniently, these I love that some of the best Airbnb in Reykjavik offerings above. So which one of the above is your favourite?
Heading To Iceland? Also Read:
Pin For Later